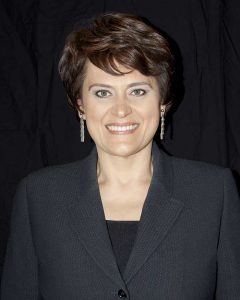 Here, SpaceWatch Middle East would like to publish a message from Carissa Bryce Christensen, who has exciting news about the launch of Bryce Space and Technology.
I'm proud to announce the launch of Bryce Space and Technology. After 16 years with The Tauri Group, we're taking an exciting step and becoming a corporate entity. Our has name changed, but our team, our leadership, and our mission remain the same. We help clients turn technology into mission and business success.

Bryce is an analytic consulting firm for space and satellite, cyber, and advanced R&D clients. We will continue to produce industry metrics for the Satellite Industry Association, track official commercial launch data for the FAA, assess technology investments for NASA, and provide industry analysis and program support to the Department of Defense. And we remain committed to objectivity and rigor.

Our new journey holds big goals in the upcoming years. We will be filling a growing niche in global management consulting, where domain expertise is critical to delivering strategy and market intelligence to technologically complex industries.

I am grateful to be taking this journey with our incredible team. I have often said that working in the space industry is a gift, because of the intelligence and passion of the people it attracts. This team reflects that in every member.

With this brand update comes our new website. I look forward to hearing from you and exploring our exciting future together!
Carissa Bryce Christensen
SpaceWatch Middle East wishes Carissa and Bryce Space and Technology good luck.
Original published at: https://spacewatch.global/2017/03/say-hello-to-bryce/