The Society of Satellite Professionals International (SSPI) named today the first annual Rising Five, the five New Space Companies in the satellite industry that have made the most substantial progress over the past year. Decided by an international editorial advisory board, the 2017 Rising Five are the Kymeta Corporation, OneWeb, Planet, Spire Global and Virgin Galactic.
"The Rising Five represent the Society's assessment of the progress made by innovative companies that are raising money, creating new technologies and pioneering new business models in this 60-year-old industry," said SSPI Chairman Bryan McGuirk, chief commercial officer of Globecomm. "With so many new entrants in the market, the question is always who has the right idea, the right financing and the staying power to overcome the hurdles facing any new business and to find sustainable success. Our membership represents companies that know what it takes to succeed in one of the world's most challenging technologies."
The Rising Five were selected by an international editorial advisory board, including editors or publishers from SpaceNews, Via Satellite, SatNews, Satellite Executive Briefing, Satellite Evolution, Satellite Pro Middle East and SpaceWatch ME.
The Rising Five:

Kymeta Corporation – Ground Systems Sector. Kymeta Corp. was spun out of Intellectual Ventures, a patent holding company, based on the metamaterials technology for electronic beam steering developed in that company's labs. It was launched in 2013 with a $12m investment from Bill Gates, Lux Capital and Liberty Global. Before the year was out, it closed a $50m round from existing investors plus Osage University and Kresge Foundation. Early in 2014, the won a $6.2m engineering contract with Inmarsat to accelerate that company's product development. Over the next two years, it entered a series of partnerships: with Intelsat for antennas optimized for EpicNG; with Airbus and Intellian to integrate Kymeta technology into maritime antennas; and with Sharp to manufacture Kymeta antennas using glass-on-glass technology pioneered for flat-panel displays. Commercial tests were begun in 2015 with Intelsat, including an 8,000-mile demonstration drive in a connected car. In 2016, Panasonic agreed to order a large number of antennas for maritime use, and Kymeta closed another $62m in funding to finance its commercial introduction in 2017.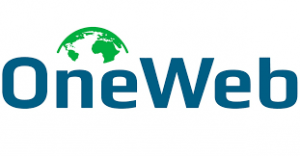 OneWeb – Communications Sector. OneWeb emerged in 2014 from WorldVu. The company plans a $3.5bn LEO constellation of 700 satellites providing broadband connectivity worldwide including support for LTE, 3G and WiFi terminals. It plans to launch its initial 10 satellites in early 2018 and the launch of broadband access in 2019. Projected applications include aeronautical connectivity, vehicle-based cell networks for first responders, direct service to homes and schools, and rural coverage for mobile operators. Its business model is based on mass production of microsatellites, patent-pending low-cost terminals and "progressive pitch" technology that claims to avoid interference with GEO satellites. It has raised substantial sums from the Virgin Group, Qualcomm, Intelsat, Coca-Cola, and most recently $1.2bn from a group led by SoftBank of Japan. It has contracted with Airbus to manufacture the spacecraft and Arianespace and Virgin Galactic for launch, and has opened a factory in Florida to manufacture the spacecraft.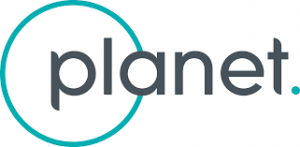 Planet – Earth Observation Sector. Founded in 2010, the company launched two demonstration cubesats in 2013, when it also announced a plan to loft a constellation of 28 EO satellites. These were deployed from ISS in 2015, when the company also raised $95m in funding, bringing its total raised to $183m. In July of that year, it acquired BlackBridge, a Canadian company that bought the German RapidEye EO smallsats (which went operational in 2009) out of bankruptcy in 2011. The company currently operates 63 spacecraft and claims to serve 100 customers. The spacecraft are in a continuous upgrade process (14 upgrades through August 2016) made possible by their 9-18 month lifespan and low-cost launches. It has twice suffered loss of multiple satellites in launch failures but has remained in business. It remains privately held.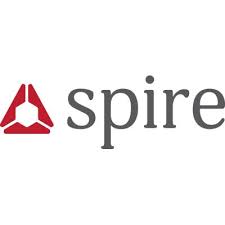 Spire Global – Earth Observation Sector. The company was founded in 2012 to create ArduSat, a crowd-funded satellite launched in 2013. From that year through 2015, the company raised $66m from venture investors. As of 2015, the company had launched four cubesats to conduct space-based experiments. It launched a further 17 through October 2016 through Nanoracks and Orbital's Cygnus launcher. They are equipped with multiple sensors to conduct ship-tracking using AIS, weather data collection using radio occultation, and air traffic tracking. The company focuses on turning this information into products including Sense (ship-tracking), a weather data portal and AirSafe (aircraft tracking) in a vertical market play. The company remains privately held and has offices in San Francisco, Glasgow, Singapore and Boulder.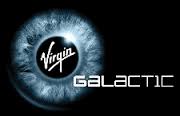 Virgin Galactic – Launch Sector. Virgin Galactic's original business plan was for space tourism: suborbital flights to give people an experience of weightlessness aboard SpaceShipTwo. In 2012, the company announced plans for LauncherOne, with a goal of placing 200-300 kg in sun-synchronous orbit for under $10m per mission. LauncherOne is carried to high altitude aboard an aircraft (originally White Knight Two, now a Boeing 747 nicknamed Cosmic Girl) and air-launched from there, similar to the Pegasus system of Orbital ATK. In 2015 the company established an R&D and manufacturing center for LauncherOne in Long Beach, California and it expects to begin test flights in 2017 of an improved launcher with 400 kg capacity. The manufacturing facility has a capacity to produce 20-30 rockets per year with a goal to conduct three missions per month. Virgin Galactic has won a 39-satellite contract from OneWeb, Venture Class Launch Services contract from NASA, and a letter of intent from Millennium Space Systems. It is targeting 2018 for the start of commercial services.
The Rising Five were announced at SSPI's annual Chairman's Reception, an invitation-only reception for C-Level executives of the satellite industry gathered in Washington DC for the SATELLITE 2017 conference and exhibition. Together with a general reception for other attendees, it opens the Hall of Fame Benefit Dinner, where SSPI inducts four new members to its prestigious Satellite Hall of Fame, who will join members from Arthur C. Clarke and Harold Rosen to Rene Anselmo, Jean-Yves Le Gall, Mark Dankberg and Dave Thompson.

SpaceWatch Middle East congratulates The Rising Five winners!
Original published at: https://spacewatch.global/2017/03/sspi-names-the-rising-five-new-space-companies-of-2017/