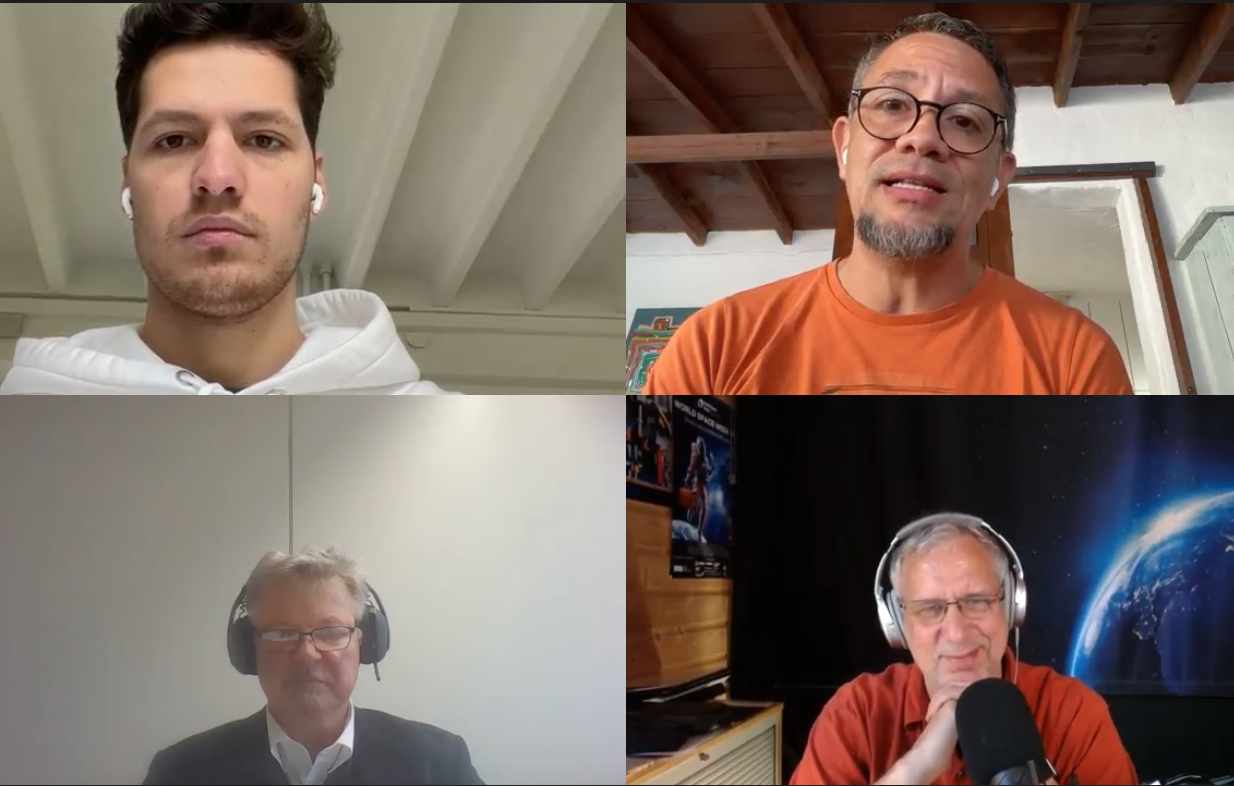 In this Space Café Radio – SpaceWatch.Global publisher Torsten Kriening spoke with Neutron Star Systems (NSS) CEO Manuel La Rosa Betancourt, CTO Dr. Michael Winter, and Investor Relationship Manager Robin Lebeau before the Space Tech Expo Europe in Bremen.

They shed a light on the challenges and future prospects of NSS, a German space startup specializing in electric propulsion technology.
Challenges and Ambitions: NSS faces challenges operating as a smaller disruptive startup in the risk-averse German space ecosystem. However, their partnerships with the European Innovation Council and the European Space Agency provide them with opportunities to overcome these hurdles. They emphasize the importance of perseverance, determination, and capitalizing on the right opportunities to succeed.
Future Plans and Collaboration: NSS aims to continue developing its electric propulsion technology, achieve technical milestones, and secure investments. They also highlight their commitment to collaboration across Europe and beyond, positioning themselves as part of a European ecosystem rather than being bound to a single country.
Nuclear Propulsion: The conversation touches on the significance of nuclear propulsion for future space exploration. While the technology is not mainstream, it is recognized as a potential game-changer for high-power spacecraft. It's assumed that countries like Russia and China might take the lead in developing nuclear propulsion due to fewer regulatory constraints.
In summary, the interview highlights NSS's determination to advance electric propulsion technology and its readiness to collaborate on a European scale.
SpaceWatch.Global thanks Neutron Star Systems for its support in producing this episode.


Space Café Radio brings you talks, interviews, and reports from the team of SpaceWatchers while out on the road. Each episode has a specific topic, unique content, and a personal touch. Enjoy the show, and let us know your thoughts at [email protected]
Please visit us at SpaceWatch.Global, subscribe to our newsletters.
Follow us on LinkedIn and Twitter!