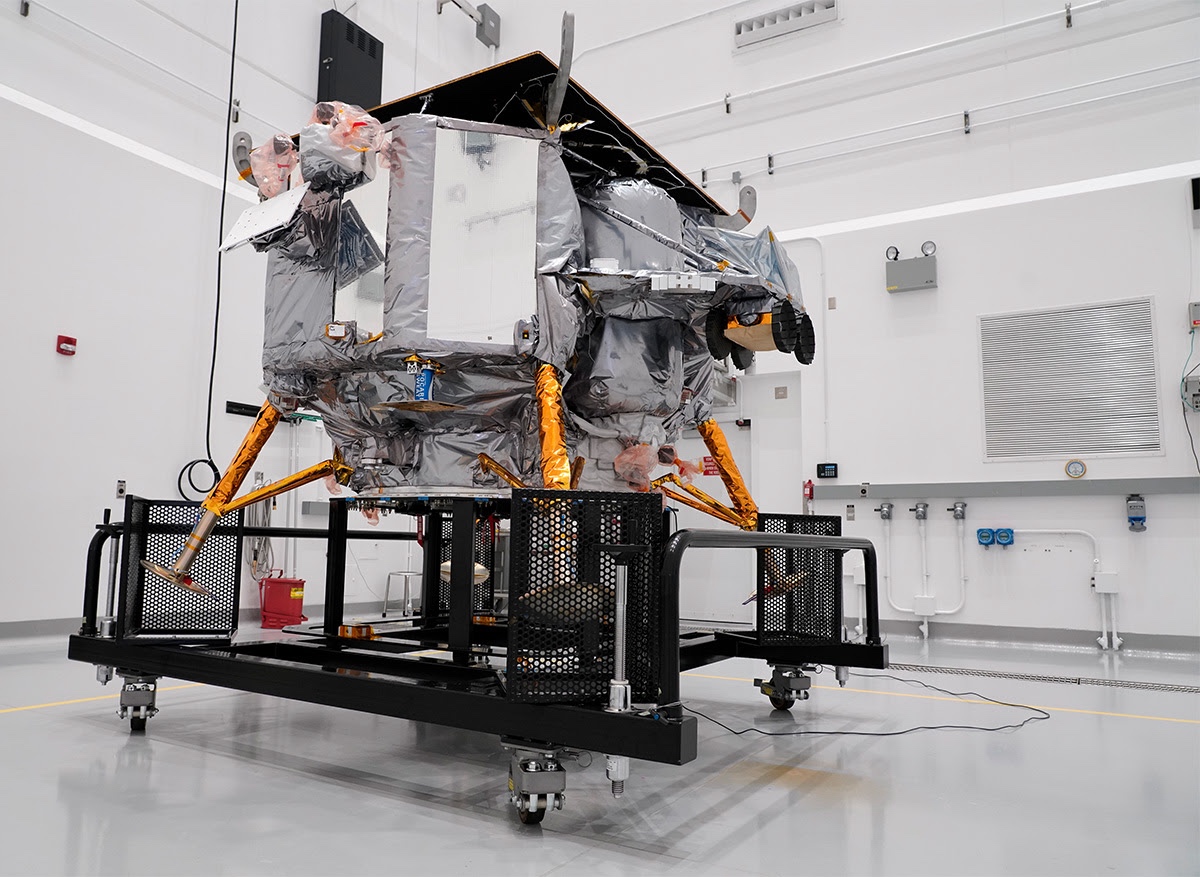 London, 2 November 2023.- Astrobotic announced on the 31st of October that the Peregrine lunar lander has arrived safely in Cape Canaveral Florida. The spacecraft was unloaded at Astrotech facilities where it will be integrated with the United Launch Alliance (ULA) Vulcan for launch on 24 December later this year. 
The lander aims to deliver payloads to lunar orbit and the lunar surface. Peregrine is carrying 21 payloads from governments, companies, universities, and NASA's Commercial Lunar Payload Services (CLPS) program. Astrobotic received one of the first CLPS task orders in May 2019, valued at $79.5 million. NASA has said it will fly five payloads on Peregrine, including a laser reflectometer and several spectrometers. 
After Peregrine's integration with Vulcan, the launch vehicle is slated to lift off from Cape Canaveral Space Launch Complex 41 (LC-41). Once Peregrine separates from the ULA rocket, Astrobotic's Mission Control Center (AMCC) will take control of Peregrine.  
"As we know, space is a difficult environment. We're ready for launch after successfully completing a battery of industry-standard acceptance testing so Peregrine has the best chance for mission success," said Sharad Bhaskaran, Astrobotic's Peregrine Mission One Director. "Peregrine and the team are ready. After launch, we will separate from the Vulcan Centaur and establish power and communications with the spacecraft to guide it to the Moon. Then, we will attempt a historic autonomous landing on the lunar surface." 
Peregrine will attempt a landing in the Gruithuisen Domes region of the near side of the moon. If successful, Astrobotic intends to operate the lander for up to 10 days.