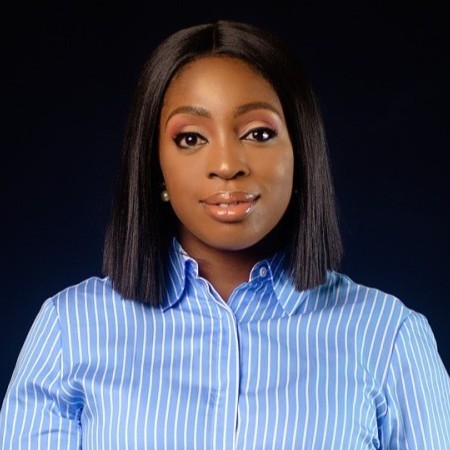 Ibadan, 11 October 2023. – World Space Week Association (WSWA) has announced the selection of Alma Okpalefe as its Executive Director on the occasion of World Space Week 2023.
Ms. Okpalefe served for 17 years at Nigerian Communications Satellite Limited (NIGCOMSAT). In this role, she was responsible for corporate strategy, international relations, and legal services in the Nigerian satellite company. She will consequently be replacing Maruksa Strah, who served as the Association's Executive Director for five years.
Speaking on the appointment, Ms. Okpalefe said, "I am deeply honored to take on the role of Executive Director to support the biggest space event on Earth." The Nigerian Lawyer also added, "Space is my passion, and I look forward to leading WSWA efforts to strengthen the links between space and society via World Space Week." She will bring her "significant experience in space, law, and international relations", added the Association President, Dennis Stone.
The association also recently announced new members within its leadership, including Carlo Mirra, who had previously served at Airbus and at NASA as a Board of Director, Catherine Doldirina, Legal Counsel of D-Orbit, and Stan Crow. As a result, the new members will join the association's board of directors, with Carlo MIrra as Chair of the board.
WSWA believes the selection of its new members reflects its commitment to fostering collaboration within the broader space community. According to President Dennis Stone, "Their collective expertise will undoubtedly shape our initiatives and strengthen our mission to celebrate space."
WSWA serves as global coordinator of World Space Week, the annual, UN-declared celebration of space held 4-10 October with thousands of space-related public and student events in some 90 nations.