Our Space Café WebTalk "33 minutes with Paul Liias – Is space legal in Estonia and why should you come to Tallinn for Halloween?" took place on Tuesday, 17th October 2023.
Paul Liias is the Head of Space policy at the Ministry of Economic Affairs and Communication. Paul has created the Estonian Space Policy and Program 2020-2027. Today, he is working on Estonian national space legislation and a decentralized e-government solution for Space Traffic Management. Paul is head of the Estonian delegation to the European Space Agency and European Union Space Programme.
He has been engaged in various roles in the space sector for the past 13 years. In 2008, Paul joined the first Estonian satellite project, ESTCube-1 and led the development of mechanical systems. After the successful launch of ESTCube-1 in 2013 Paul continued as an entrepreneur in the space sector until 2016, when he joined the ministry. Since July 2023, Paul has been the chair of the Administrative and Finance Committee of the European Space Agency.
Space law and policy in Estonia 
Estonia is one of the European countries that currently has no space law, something which Paul Liias is working on changing. Without a space law it gives industry, academia and the government sector apprehension about what will happen with their investments. "What are the liabilities and opportunities for these companies, and therefore, to have this legal certainty is one of the reasons why we are now working on the Space Law."
The main focus today for me as a policymaker is how to create an environment which helps these companies to grow.
Liias worked to establish the Estonian Space Policy in 2020 to provide a long-term vision. With a clear strategy it opens the pathway for increased external investment to the Estonian space domain. Now in 2023 a working group has been established with representatives from different government agencies, industry, and academia. They hope to accelerate and get the law ready by spring where it will then have to go to the parliament.
Liias believes there are four essentials to learn to create a space law. The first is to have an understanding of why you are working on it and what is the real problem that you are solving. Communication is essential to build the narrative and connection to the existing space policy and industry. The third is to gather a great team which will support and not block the activity. And finally, learn from others. By using previous countries' successes, you can build and learn what they have done and what they want to change in the upcoming years. 
Future of the Estonian Space Sector 
Currently, Estonia doesn't have a huge leading space company. Liias believes they are going in the right direction to change this. "The main focus today for me as a policymaker is how to create an environment which helps these companies to grow". 
By getting involved e.g. sending Estonians to be national attorneys at the European Space Agency, they can foster opportunities and allow future growth. There is also a focus on students, with more space tech-related masters courses appearing at universities. Accelerating student activity, it will lead to more people being active in the space field and growth in industry. 
Why come to Tallinn for Halloween?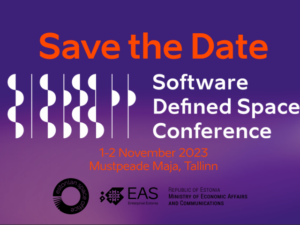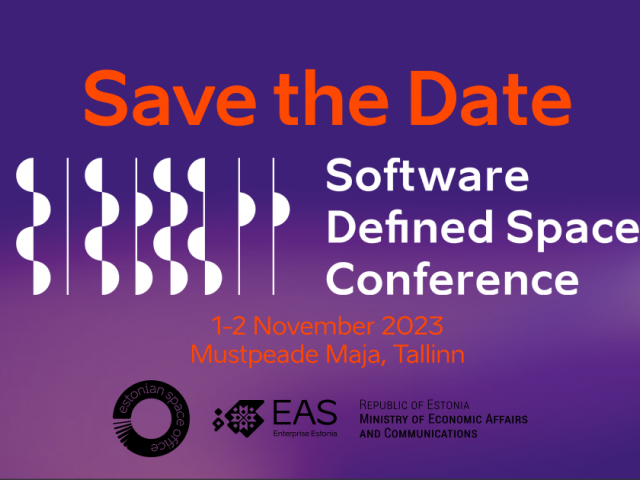 On the 31 October- 2 November 2023 the Software Defined Space conference will be taking place again in Tallinn at Mustpeade Maja. There will be many workshops at this conference which aims to focus on discussions and involving the audience. One workshop will be about Estonian National Space Law for people to understand exactly what they are doing. There could also be an opportunity to discuss open points which they don't have a solution for yet. Another panel moderated by Mihkel Tikk will discuss lessons from Ukraine to the Space Sector. Other topics at the conference will discuss entering the US market, and challenges in the space domain. "The main part is to build the community." 
More information about the Software Defined Space Conference can be found here.
To listen to the Space Café WebTalk's insights, you can watch the full program here.