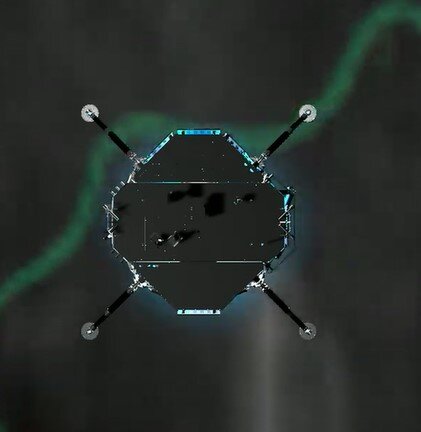 Ibadan, 20 Ocotber 2023. – ispace, Inc. has announced that the Japanese Ministry of Economy, Trade and Industry (METI) has selected it for a Small Business Innovation Research (SBIR) grant worth up to approximately $80 million (12 billion Yen). The SBIR Project is a large-scale technology demonstration for startup companies in Japan conducting innovative research and development to implement these new technologies.
METI selected ispace in Phase 3 of the SBIR for the "Development and Operational Demonstration of a Lunar Lander." Under the terms of the grant, ispace will design, manufacture, and assemble a lunar lander capable of transporting a minimum payload of 100 kg to the Moon's surface, then launch and operate the lander by 2027.
ispace expects to use the grant to support the development of the Series 3 lander for future missions. The Japanese space exploration company will consequently design and manufacture the new lander in Japan, and it will be the successor to the Series 1 lander. Furthermore, the new lander will be flexible in responding to market demands for various lunar transportation and delivery needs.
Speaking on the grant, Takeshi Hakamada, Founder and CEO of ispace, said, "I am very happy that ispace has been recognized by the Ministry of Economy, Trade and Industry with the selection for the Small Business Innovation Research project grant. The CEO also added, "With the awarding of this grant, the Japanese Government is taking key steps in policy and action towards increasing lunar exploration for the benefit of all of humanity. ispace will do everything we can to play a role in the efficient progress towards the creation of new business and industry opportunities on the Moon."