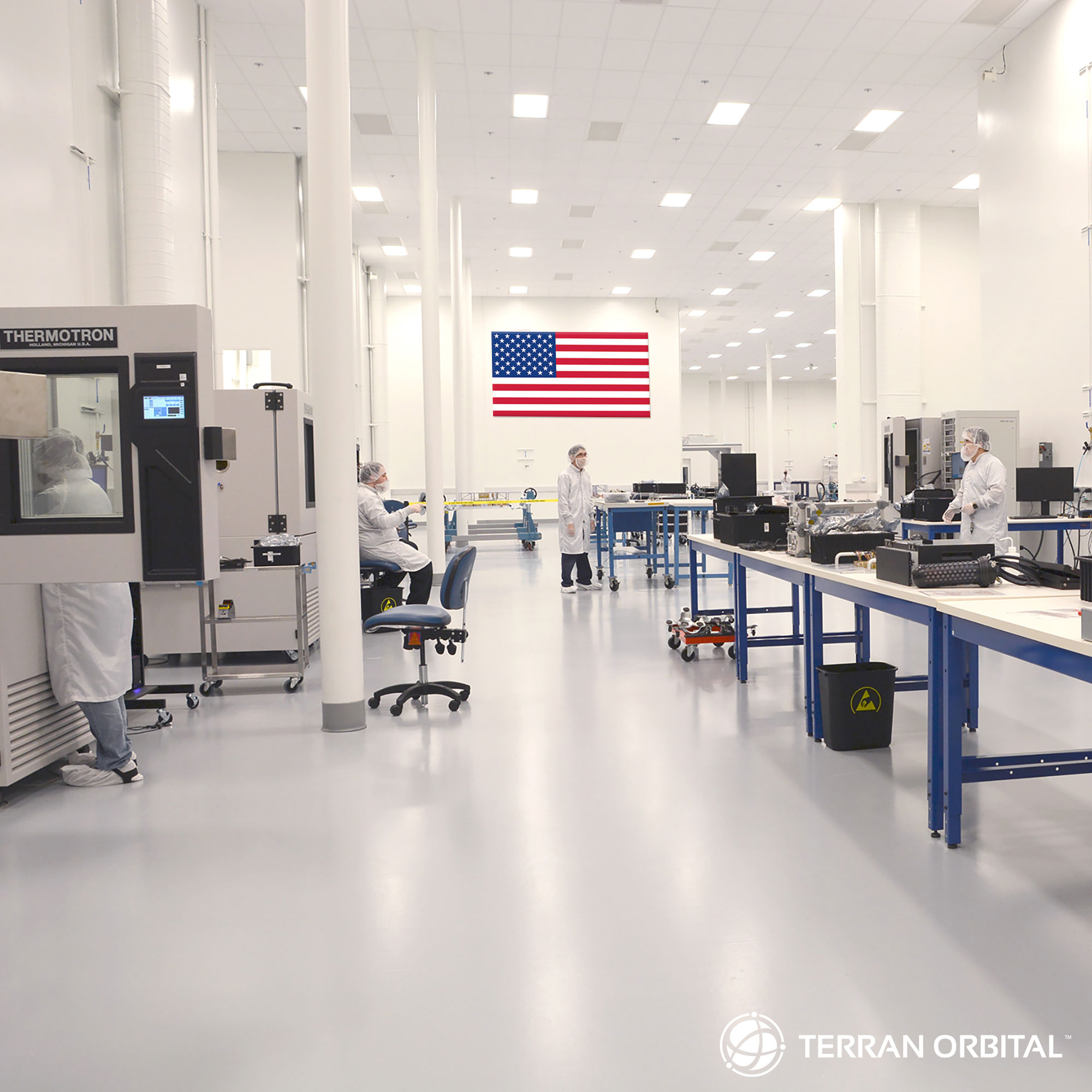 Ibadan, 13 September 2023. – Terran Orbital, a manufacturer of satellite products primarily serving the aerospace and defense industries, have announced the official opening of a new 60,000-square-foot satellite manufacturing space, adding to its existing manufacturing capability. With this previously announced addition, the total size of the manufacturing complex in Irvine has expanded to approximately 98,000 square feet. Furthermore, this new addition enables the company to significantly boost satellite production, increasing it from an estimated ten satellites per month to more than 20 per month.
This expansion comes shortly after the company launched its Responsive Space Initiative to help deliver small satellites that are flexible, high-quality, and reliable to military, civil, and commercial customers at a faster and more cost-effective rate. In addition, the new 60,000-square-foot expansion includes two advanced Printed Circuit Board Assembly (PCBA) lines, a state-of-the-art testing facility equipped with a large shaker table and a Thermal Vacuum (TVAC) chamber, a wire harness facility, and new automated module testing facilities. Terran Orbital also provides end-to-end satellite solutions by combining satellite design, production, launch planning, mission operations, and on-orbit support to meet the needs of the most demanding military, civil, and commercial customers.
Marc Bell, Co-Founder, Chairman, and CEO of Terran Orbital, stated, "This new factory addition will significantly improve both the efficiency and capacity of our entire production system."
Terran Orbital is currently manufacturing 42 satellite buses on behalf of Lockheed Martin for the U.S. Space Development Agency's Tranche 1 Transport Layer Program, a mesh network in low Earth orbit that will support America's military operations in addition to other satellites and constellations.