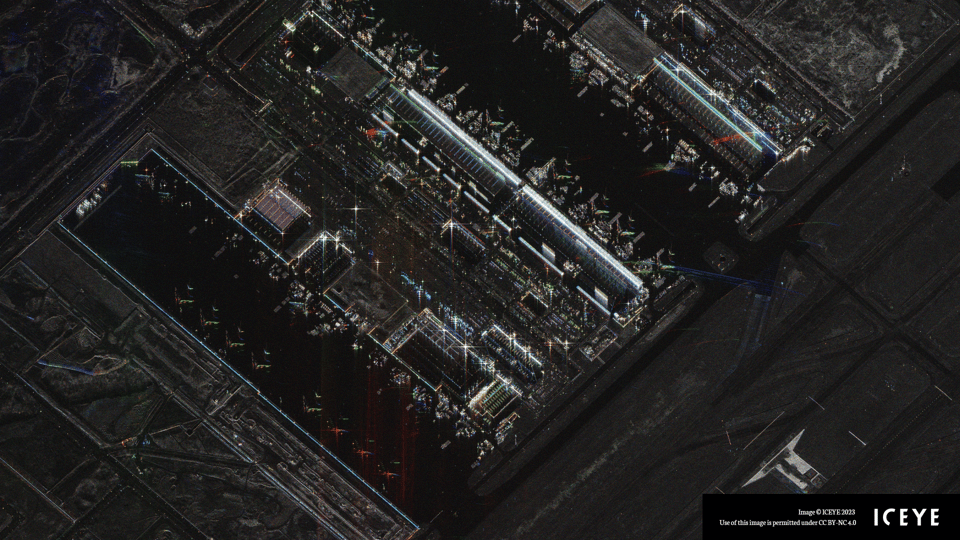 Ibadan, 10 August 2023. – ICEYE US Inc has received its first Task Order under a Blanket Purchase Agreement (BPA) with NASA, enabling NASA to acquire ICEYE's synthetic-aperture radar (SAR) data for evaluation by scientific and academic communities. This will consequently help to determine suitability for advancing NASA's Earth Science research objectives. The BPA gets its funding from the Earth Science Division of the Science Mission Directorate.
Since 2020, NASA's Commercial Smallsat Data Acquisition (CSDA) Program has been identifying, evaluating, and acquiring data from commercial sources that align with NASA's Earth Science Division objectives.
"NASA is happy to evaluate ICEYE data in the context of our Earth Science Research, Analysis, and Applications portfolios," said Will McCarty, NASA CSDA Program Scientist. "With the advent of SAR from commercial sources like ICEYE, we are interested in how these small satellite constellations can complement existing NASA datasets and capabilities." McCarty also added Ultimately, we aim to utilize these data to provide new perspectives to the science priorities of the Earth Science Division."
Likewise, Eric Jensen, ICEYE US CEO, added, "We have the privilege to support NASA's Earth Science goals with our radar satellite imagery through this first Task Order. ICEYE sensors provide a persistent source of information for important research concerning geology, topography, and climate change, among other fields. The CSDA program is an excellent example of NASA leveraging private sector investments for public benefit, in this case, increasing the resilience of society by deepening our understanding of Earth's evolution."
ICEYE US operates satellites from a Missions Operations Center in Irvine, California. The company owns and operates a constellation of SAR satellites, each weighing about 220 pounds, which provide persistent monitoring of locations anywhere on Earth in near-real time.