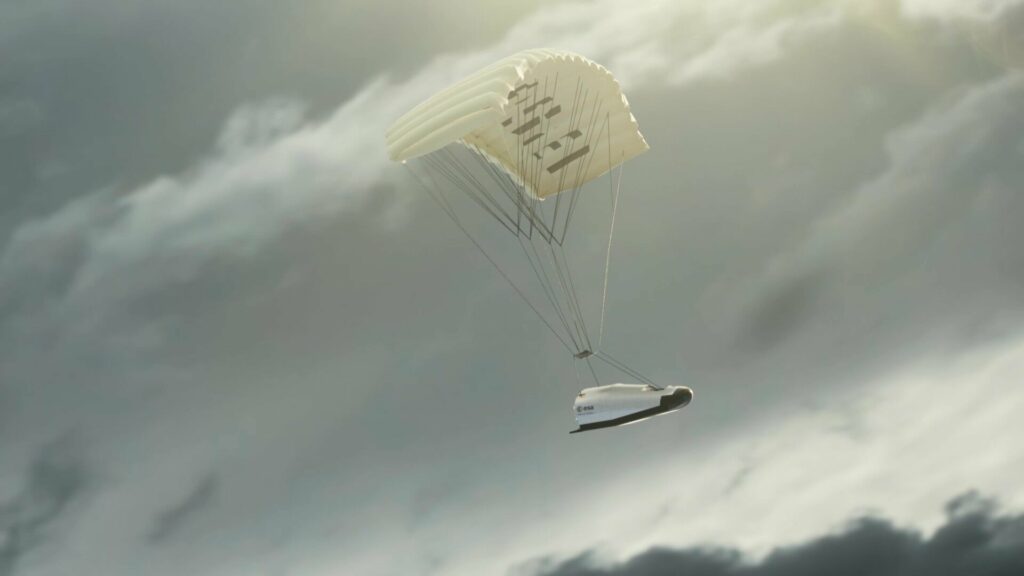 London, 31 August 2023.- The European Space Agency's (ESA) Space Rider program has begun its validation and testing phase, as it prepares for its first flight in 2025. Space Rider is a reusable uncrewed robotic laboratory that will provide an end-to-end integrated space transportation system for commercial customers. When Space Rider has been launched into space it will spend two months in orbit whilst experiments and technology demonstrations take place before returning to Earth. 
In December 2020, ESA signed contracts with Thales Alenia Space Italy and Avio to deliver the Space Rider flight model, including the re-entry module and the AVUM module. A further contract with Telespazio and Altec was signed to deliver the ground segment. 
In June, ESA announced it received the green light to enter Phase D of the program, focused on building and testing the spacecraft. It will focus on completing several drop tests to refine the autonomous landing technology and the capabilities of the parafoil. Tests began in July on a smaller parafoil in preparation for a full-scale test later in 2023. 
A series of autonomous landing tests are being prepared by dropping a scaled mock-up of the re-entry module from a helicopter at different altitudes to test its ability to land by itself. The first mock-up will be dropped from 1.5 km in altitude and eventually the mock-up will reach 3 km in altitude. 
Space Rider was initially set to begin flights at the end of 2023, however several delays have pushed back its inaugural launch. The new date according to Space Rider program manager Dante Galli the new target date is the third quarter of 2025.