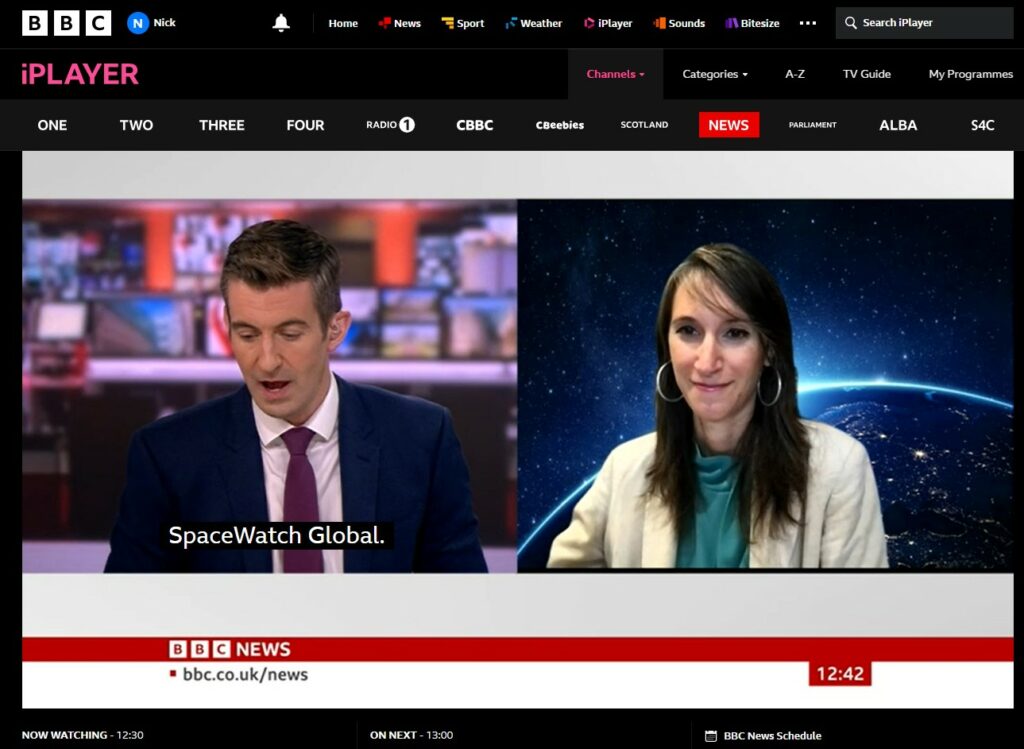 Milan, 17th June 2023 – SpaceWatch.Global scored its first BBC News appearance on Friday at 12:30 UK time, with editor in chief Dr. Emma Gatti being invited to comment on the potentially historical launch of Chandrayaan-3.
Chandrayaan-3 is the second attempt of the Indian Space Research Organization (ISRO) to land on the Moon. A follow-on mission to Chandrayaan-2 (which unfortunately encountered a hard landing in 2019 due to a last-minute glitch in the landing guidance), Chandrayaan-3 aims to demonstrate end-to-end capability in safe landing and roving on the lunar surface. It consists of a Lander and the Pragyan rover similar to Chandrayaan-2, but does not have an orbiter.
Chandrayaan-3 was successfully launched from from Sriharikota (Andra Pradesh). The lander and the rover are expected to land near the lunar south pole region on 23 August 2023. If succesfull, India will join China, US and Russia in being the only four countries ever able to land a unmanned vehicle on the surface of the Moon.
The effort of ISRO in re-building Chandrayaan-3 after only four years from Chandrayaan-2's hard landing demonstrates India's intention to become a major spacefarian country and is in line with their Space strategy. This, together with the signature of the Artemis accord a month ago, demonstrates that India should not be considered just an ally, but also, on the long term, a third space power together with China and the US.
The full analyses of Dr. Gatti is available at the BBC video below.
Video courtesy of BBC News.