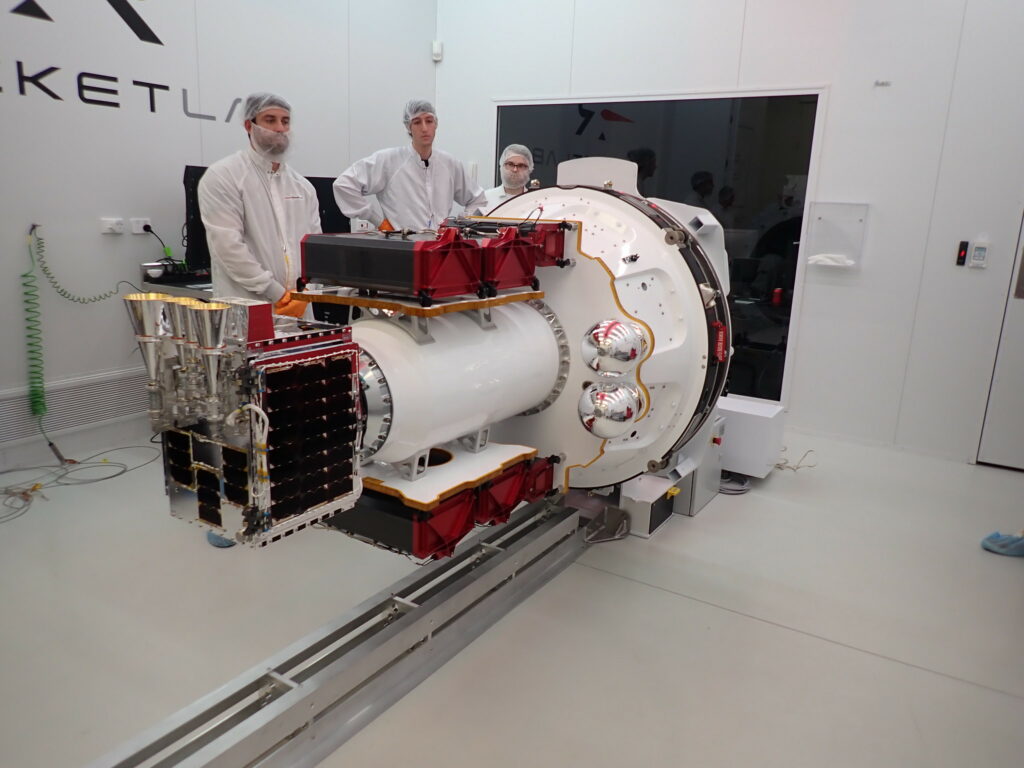 London, 19 July 2023 – Rocket Lab, a launch and space systems company on the 18th July successfully launched seven satellites for NASA, Space Flight Laboratory and Spire Global from Launch Complex 1 in New Zealand.  
The 'Baby Come Back' mission was Rocket Lab's seventh launch for the year and the company's 39th Electron launch overall. 
Satellites launched as part of 'Baby Come Back' include NASA's Starling mission – a four CubeSat mission designed to advance technology for spacecraft swarms. Space Flight Laboratory instead launched Telesat's LEO 3 demonstration satellite. It will provide continuity for customer and ecosystem vendor testing campaigns, following the decommissioning of Telesat's Phase 1 LEO satellite. Spire Global launched two 3U satellites carrying Global Navigation Satellite System Radio Occultation (GNSS-RO) payloads to replenish its fully deployed constellation of more than 100 multipurpose satellites. 
In addition to the primary mission of deploying customer satellites to orbit, Rocket Lab completed a successful ocean splashdown and recovery of Electron's first stage as part of the company's program to make Electron the world's first removable small rocket. The recovery team rendezvoused with the stage and it is now enroute back to Rocket Lab's production complex for analysis to inform future mission and eventually re-flight of an Electron. 
"We're delighted to have delivered yet another successful Electron mission and would like to thank the teams at Space Flight Laboratory, Spire Global, and NASA, for entrusting us with their innovative science and tech demonstration missions," said Peter Beck, Rocket Lab founder and CEO. "With this mission we've made big strides toward reusability with Electron and we are now closer than ever to relaunching a booster for the first time."
Rocket Lab is preparing to launch its 40th Electron mission before the end of the month, with mission details to be released in the coming days.