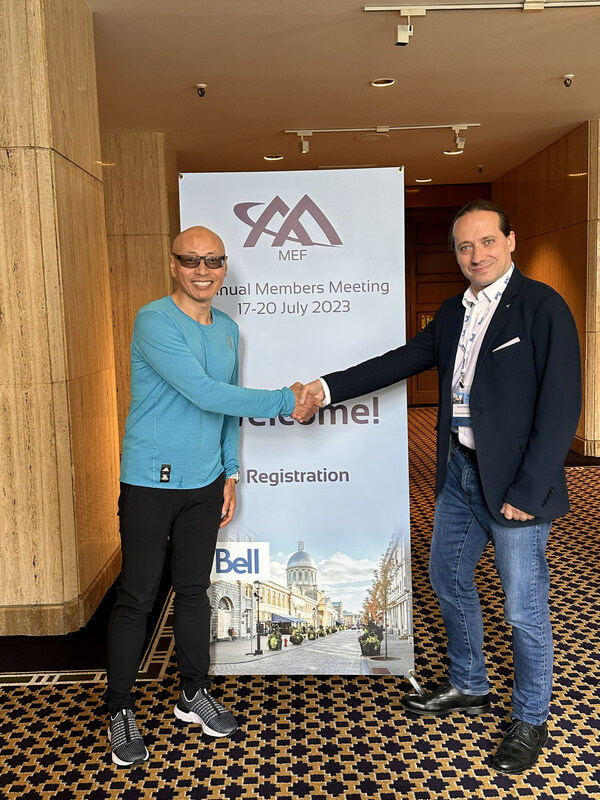 London, 21 July 2023.- Rivada Space Networks has announced on the 20th of July that they have joined MEF, a global telecommunications industry association of network, cloud, security, and technology providers working together to accelerate enterprise digital transformation. The organisation and its members work together to drive networking standards and certifications that ensure service quality and empower enterprises to leverage digital transformation and grow their business. 
Next-generation low-earth orbit (LEO) satellite systems are critical for the future expansion of enterprise connectivity, and Rivada will enable enterprises to dynamically scale their networks and tap into the $80 billion Carrier Ethernet market.  
Rivada is launching a global low-latency point-to-point connectivity network of LEO satellites called the "OuterNET". This next-generation architecture combines inter-satellite laser links with advanced onboard data routers to create an optical mesh network in space.  "Membership in MEF offers an opportunity to engage in business-driven collaboration with leading global organisations. Together, we enable dynamic, trusted, and certified services that empower enterprises to embrace their own digital transformation and grow their business," said Nan Chen, President of MEF. "We welcome Rivada Space Network as the newest addition to our growing, vibrant community of MEF members who are working to progress our MEF 3.0 Global Services Framework."
Declan Ganley, CEO of Rivada Space reports that they are moving full speed ahead to deploy the OuterNET. He hopes that by empowering their customers and partners to offer ubiquitous, ultra-secure, low-latency communications they will accelerate enterprise connectivity on a global basis.