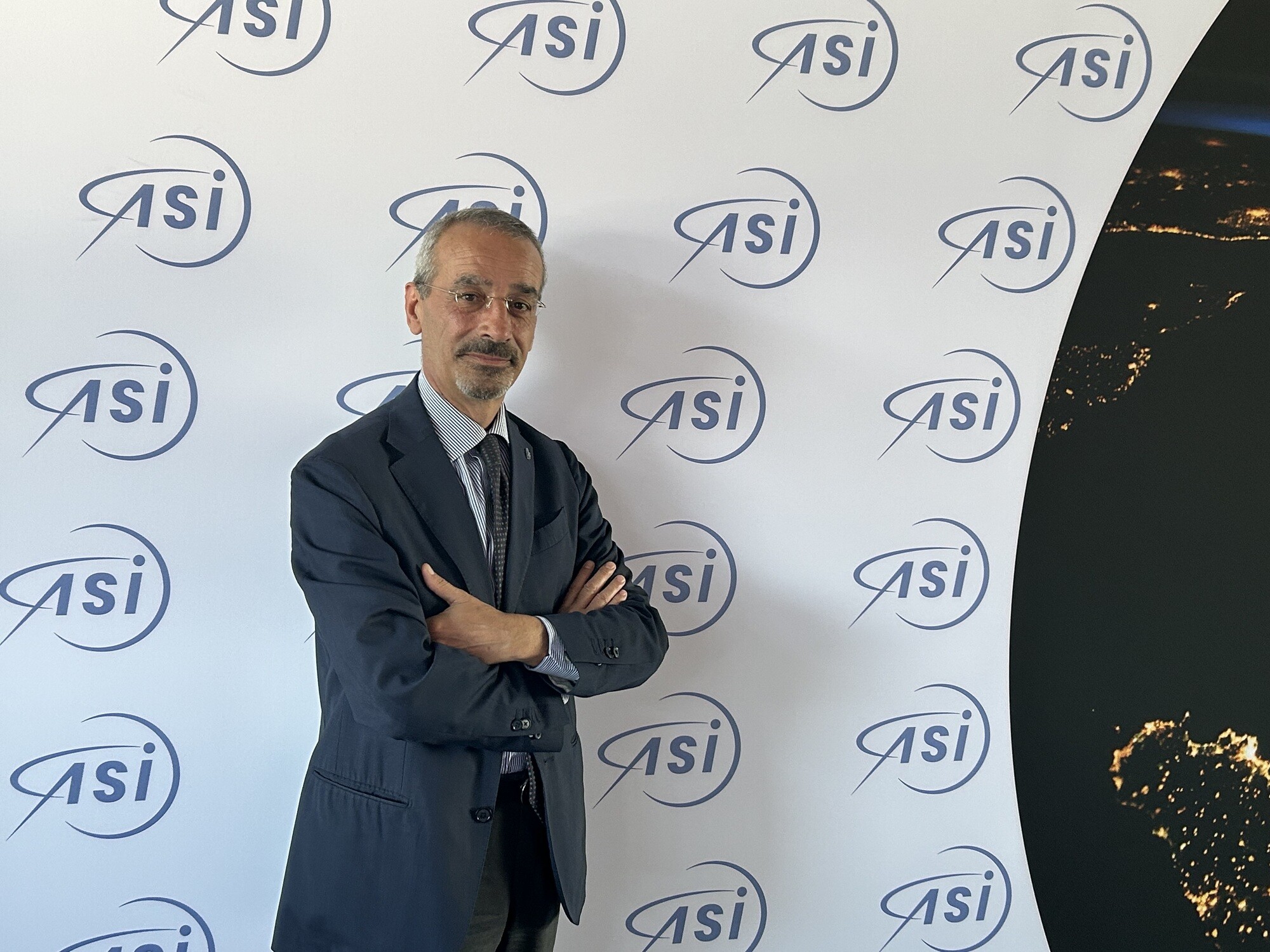 Ibadan, 15 June 2023. – Teodoro Valente, the new President of the Italian Space Agency (ASI), has resumed office at the Agency's headquarters in Rome. Valente's designation was proposed in the past few weeks by the Italian Space Policy and Aerospace Research Interministerial Committee (COMINT), chaired by Adolfo Urso, the Minister of Enterprise and Made in Italy.
An expert in polymeric and composite materials and nanotechnologies, Teodoro Valente assumes the position of ASI's President after the conclusion of Giorgio Saccoccia's four-year term, which ended in early May.
Teodoro Valente owns a degree in mechanical engineering at the La Sapienza University of Rome, where he also held the position of full professor of materials science and technology for several years. In addition, Valente was also director of the Institute for Polymers, Composites, and Biomaterials of the National Research Center (CNR). The new President also served in the Research and Development Directorate of the EU Commission and the private sector.
In addition to appointing the new President, the Agency appointed new members to the Agency's Board of Directors. The new members include Giuseppe Basini, Marica Branchesi, Stefano Gualandris, Marco Lisi, Luisa Riccardi, and Elda Turco Bulgherini.
ASI recently awarded a €235 million contract to a Thales Alenia Space-led consortium to design, develop and qualify a spacecraft for a dedicated In-Orbit Servicing (IOS) demonstration mission. As a result, the demonstration mission will test enabling technologies for future in-orbit servicing missions by performing a wide range of robotic operations on satellites already in orbit: refueling, component repair or replacement, orbital transfer, and atmospheric reentry.