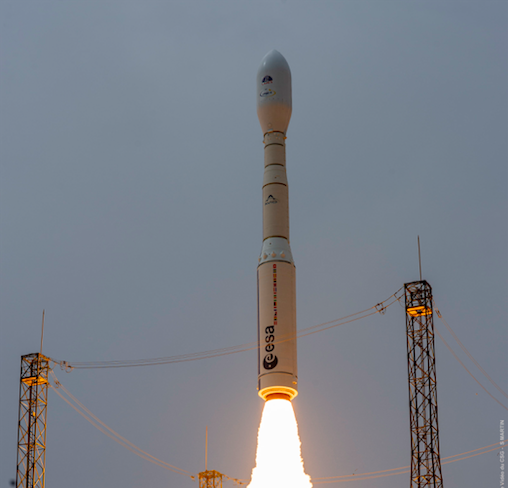 Ibadan, 3 October 2023 – The Independent Enquiry Commission, set up by ESA Director General Josef Aschbacher, has concluded its findings on the test anomaly during the static firing test of the modified Zefiro40 engine. The Director General set up the Enquiry Commission to understand the cause of the test anomaly and propose recommendations. The ESA Inspector General, Giovanni Colangelo, chaired the Commission, which also comprised experts from CNES, ASI, ESA, Arianespace and academia.
The Independent Enquiry Commission concluded that in the current design of the nozzle, the combination of the geometry of the Carbon-Carbon throat insert and the different thermo-mechanical properties of the new material caused progressive damage of other adjacent nozzle parts and a progressive degradation eventually leading to the nozzle's failure. However, this phenomenon has no connection to those on VV22 with the previous Carbon-Carbon material.
Following the conclusion, the Independent Enquiry Commission has formulated a series of recommendations, including the need to improve the nozzle design of the Zefiro40 motor. The Commission also recommended calibrating numerical models to predict the behavior and conducting two more firing tests to verify performance. The aim is to ensure a reliable return to flight and a robust commercial exploitation of Vega-C. Consequently, an ESA and Avio-led task force will begin to implement the recommendations from the Commission.
Vega-C, undergoing design changes of the Zefiro40 nozzle and technical reviews, as well as the two firing tests, will potentially return to flight in the fourth quarter of 2024. In the meantime, another Vega flight will take place in the second quarter of 2024. ESA considers the return to flight of Vega-C a strategic priority to secure Europe's independent access to space and will support the necessary efforts drawing from already available resources.