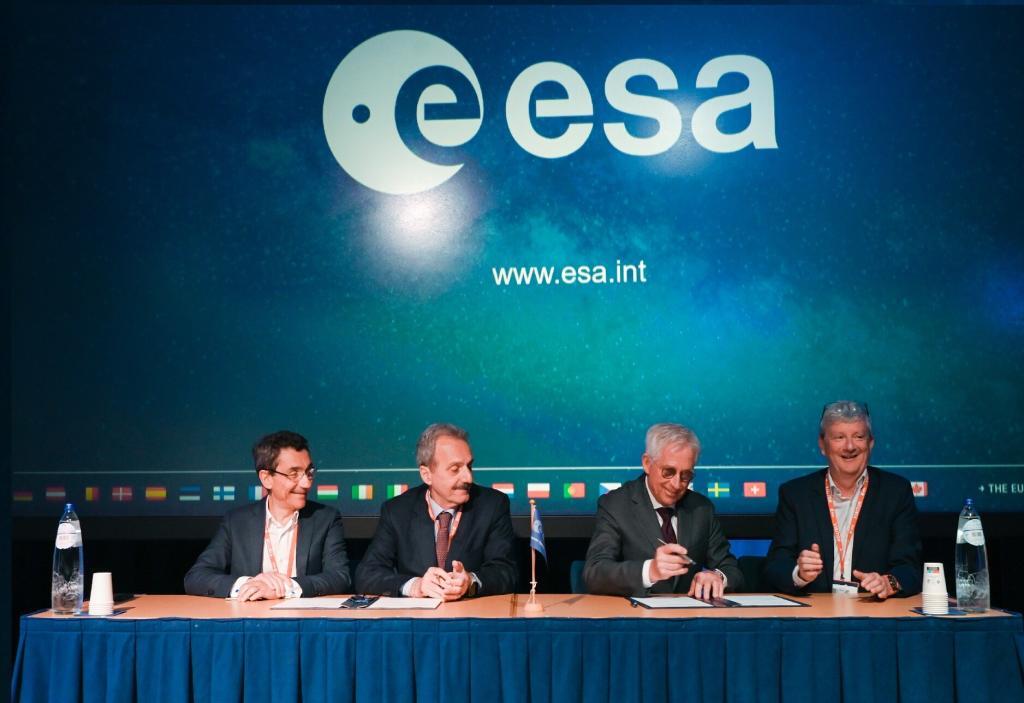 London, 2 June 2023.- On the 1st of June, following the opening session of the European Navigation Conference (ENC), the main procurement batch of Galileo Second Generation has been finalised. The system is ready for its In Orbit Validation development phase.
Currently there are 28 satellites as part of the Galileo constellation in orbit, with a further 10 due to be launched. The first of the Galileo Second Generation (G2) satellites with enhanced capabilities are expected to begin joining the constellation in the coming years. 
ESA Director of Navigation, Javier Benedicto, invited Thales Alenia Space, Airbus Defence and Space, and Thales Six GTS to sign the respective contracts commencing System Engineering Support for the next generation of Europe's navigation satellite system. Representatives from each company signed four contracts for system engineering and technical assistance (SETA), gathering European experts to provide assistance to ESA in its role as system prime in areas including engineering, signal and performance, assembly integrity, verification and security. 
Satellite-building contracts have already been awarded in May 2021 to Thales Alenia Space and Airbus Defence & Space to create two independent families of satellites amounting to 12 G2 satellites in total. Separate contracts with Safran Electronics & Defence and Leonardo are covering the ultra-precise atomic clocks carried onboard. 
"As part of the overall Galileo programme, G2 aims to ensure both the long-term provision of Galileo legacy services that more than four billion people around the globe have come to rely on and the exponential evolution of Galileo activities in the coming years, fostering the leading role of European industry across the positioning, navigation, and timing sector," says Miguel Manteiga Bautista, ESA Head of Galileo Second Generation.
G2 will utilise fully digital payloads which are being designed to be easily reconfigured in orbit, enabling them to actively respond to the evolving needs of users with novel signals and services.