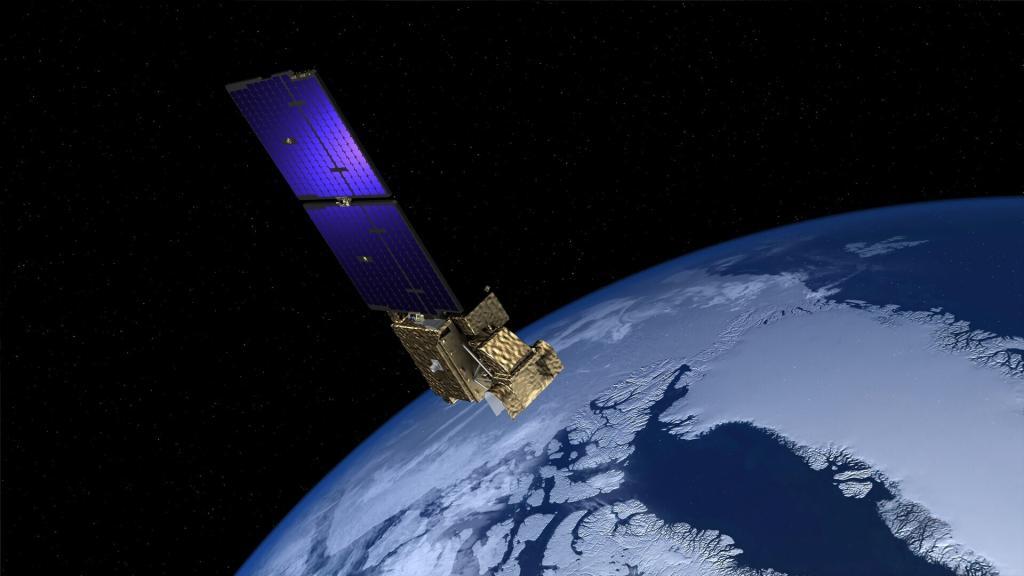 An Exclusive GLOC 2023 Interview with Christian Hauglie-Hanssen, Director General of the Norwegian Space Agency
The Global Space Conference on Climate Change (GLOC), jointly organized by the International Astronautical Federation (IAF) and the Norwegian Space Agency (NOSA), is set to take place in Oslo from May 23rd to 25th, 2023. This ground-breaking conference aims to highlight the role of space technologies in enhancing our understanding of climate change and fostering collaborative solutions among nations.
Under the main theme, "Fire and Ice – Space for Climate Action," GLOC will delve into a range of technical topics related to climate change challenges, such as wildfires, illegal fishing, and monitoring our carbon footprint from space. The conference will also explore cross-cutting themes like the impact of climate change on policy and law, the social and economic dimensions of environmental change, and upcoming space missions focused on climate change. With a diverse agenda featuring plenary sessions and speakers from both inside and outside the space industry, GLOC's ambitions extend far beyond the traditional conference format.
We aim to demonstrate how our approach in Norway could serve as a model that can be applied elsewhere.
As a pioneering event, GLOC 2023 aims to foster the exchange of programmatic, technical, and policy information, as well as the sharing of collaborative solutions, challenges, lessons learned, and future directions among all countries. Achieving practical, clear, and cooperative solutions, along with open and constructive dialogue between nations, is no easy task when addressing climate change and space policy issues. However, if successful, we may have discovered a new approach to discussing and, more importantly, tackling one of the most pressing global crises of our time. We spoke with NOSA's Director General, Christian Hauglie-Hanssen, to learn more about GLOC's goals and his vision for the future of space and climate action.
Emma Gatti: Why did you choose Norway to host GLOC in 2023, and what is the significance of this conference for Norway?
Christian Hauglie-Hanssen: At the Norwegian Space Agency, we're quite familiar with the topic-oriented conferences hosted by the IAF, which have covered a range of subjects, including exploration, emerging countries, and more. The conference's moderate size is a great fit for our organization's scale. In fact, we've been planning this for quite some time, even before the COVID pandemic, and have had to postpone the event for at least two years.
We decided to host GLOC 2023 because Earth observation it's not only central to Norway's overall space interests, but also to our activities within the space agency. Our participation in ESA's Earth observation programs and our involvement in the Copernicus program, of which we've been a member since its inception, further highlight our dedication to this field.
EG: How did you develop the program, and which topics did you want to highlight and why?
CHH: We initially had a general concept for a global space conference on climate change and what it should encompass. Our approach was multifaceted, focusing on the use of Earth observation technology while also emphasizing the practical applications in combating and addressing climate change. The idea began as a more generic concept, but the conference program's structure was developed collaboratively with the International Program Committee (IPC), organized in partnership with the IAF Secretariat of the International Astronautical Federation.
This fruitful joint development is evident in the overall structure of the three-day program, which balances a focus on technology with a strong emphasis on real-world applications in the fight against climate change.
EG: What specific outcomes or actions do you hope to inspire? For example, are there new partnerships or initiatives that you hope will emerge as a result of the conference?
CHH: As I mentioned earlier, we attend numerous space conferences, which are fascinating from scientific, industrial, and service perspectives. However, we wanted to expand our focus to examine the political aspects of how space can contribute to the fight against climate change. This unique approach is what we're striving for with this conference.
It's genuinely difficult to convey the benefits of space in a way that resonates beyond the space community.
Our goal is to foster partnerships that extend beyond the space community. To achieve this, we've planned high-level plenaries, panel discussions, and GNF [Global Networking Forum] sessions that feature participants who may not have direct ties to the space industry. Instead, these individuals have a vested interest in implementing actions directed toward sustainability, climate change, and broader climate issues. By including diverse perspectives, we hope to spark meaningful dialogue and collaboration.
EG: That's a very interesting point, because the space sector struggles to open up to other industries. If your goal is to actually try to create bridges and networking, do you have a strategy, how you're going to make it happen?
CHH: Addressing this crucial question, I believe most space agencies would likely share a similar sentiment—it's quite challenging to communicate effectively. At our space agency, we began developing a strategic communication program two years ago, focusing not only on engaging with other space agencies, nations, and industries but also examining our communication goals and intended outcomes.
From a strategic communication standpoint, this task is far from trivial. It's genuinely difficult to convey the benefits of space in a way that resonates beyond the space community. However, we hope that this conference will serve as a guide for opening up dialogue with a wider audience.
While space can sometimes offer unique solutions, it also complements other efforts in the global fight against climate change and the pursuit of sustainability. This conference aims to showcase how the space sector can contribute to these critical challenges and foster collaboration with other industries and sectors.
EG: Europe is intensely focused on the use of space for earth observation and climate change. What can other countries learn from Europe's approach, and how can Europe export its knowledge and expertise to other regions?
CHH: That's an intriguing question. Our agency is deeply involved in the Copernicus program and ESA's Earth observation development program, maintaining close dialogue with EUSPA and the European Space Programme. As a member of Copernicus, we utilize the general services provided by the Commission, and we also allocate national funds to develop services tailored to Norway's specific needs using Copernicus data. We've received positive feedback on this approach.
Norway's unique topography, with its long, complex coastline and vast ocean areas, allows us to readily adopt and benefit from Earth observation programs. Through this conference, we aim to demonstrate how our approach in Norway could serve as a model that can be applied elsewhere. We're already engaging with emerging countries, discussing our assets, and exploring ways to optimally utilize Copernicus in general, since the EU has an ambition to expand the program's reach to other nations. This is a fantastic idea.
We wanted to expand our focus to examine the political aspects of how space can contribute to the fight against climate change.
With our national focus, Norway has developed some ideas, procedures, and methods in collaboration with our national institutes to create these specialized services. We believe this is a valuable experience that we can share with other countries to help them leverage Earth observation programs for their benefit.
EG: How do you plan to follow up, and bring the outputs of GLOC into COP28 – or other realities?
CHH: COP28 serves as a significant driving force for this conference. After COP27, several important conclusions emerged that should interest the space community at large, such as the establishment of an International Fund for compensating developing countries or nations affected by climate change. I believe the ambition for GLOC 2023 is to be concise in terms of suggested actions and outcomes derived from various sessions. We've organized the conference so that after each panel and session, the outcomes will be summarized and documented.
On the final day, we'll present a summary of GLOC 2023's key takeaways. We have already secured a high-level lecture at the IAC conference in Baku, which will be the first time we communicate the outcomes of GLOC 2023. We plan to carry this momentum forward to COP28 as well.
We've confirmed the participation of Minister Sarah Al Amiri, who is the Minister in the United Arabs Emirates [UAE] and also the chair of the UAE Space Agency. She will join Espen Barth Eide, our Minister of Climate and Environment, in the first high-level panel. This is a very powerful combination, and if we can present the conference's outcomes as a contribution to COP28, I believe we will have truly achieved something significant.
The interview has been adapted and edited for clarity.
This article is part of a joint collaboration between SpaceWatch.Global and the Norwegian Space Agency. Its focus is to create tangible outreach resources for the Global Space Conference on Climate Change (GLOC) while highlighting the commitment of the space industry to combat the climate crisis. The articles will track the development of GLOC over time, exploring its significance for society, as well as its practical results, challenges, and evolution into future conferences and goals. For more information on this initiative please email Ole Dokka ([email protected]) or Emma Gatti ([email protected]).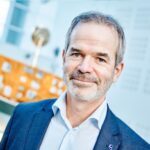 Christian Hauglie-Hanssen is the Director General of the Norwegian Space Agency and serves as the Head of Delegation for Norway to the ESA Council. He is devoted to the development and modernization of space industrial policy, and ardently supports the principles of a level playing field and equal, fair competition. As a lifelong space enthusiast, Christian is excited about the future of space as a crucial element in societal development and a source of knowledge and scientific advancement.