by Dr. Farid Gamgami and Dr. Emma Gatti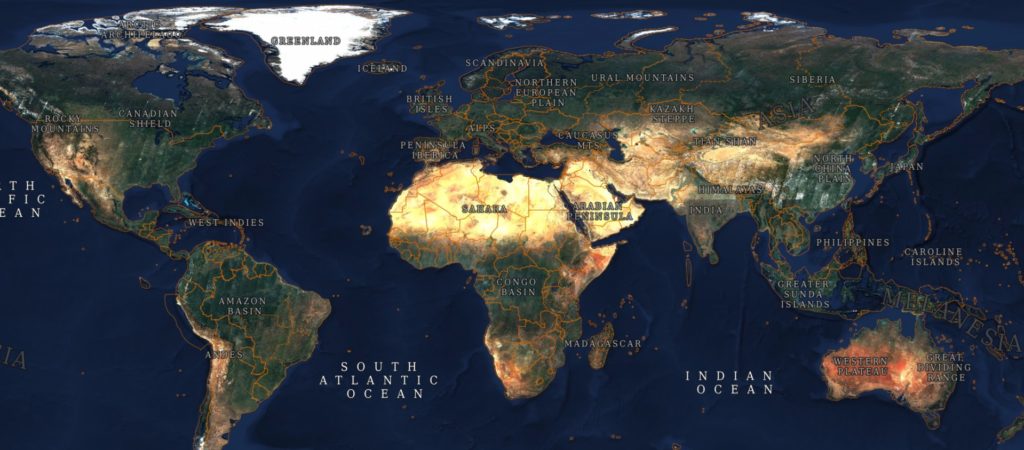 Can Europe be independent and competitive, even with a smaller budget compared to "the big ones"?
2023 is an important year for European space domain. With several challenges knocking at its doors -among others, the necessity to sever itself from Russia and to defend its communication assets, and the lack of a heavy rocket launcher -which makes the Union dependent on the American SpaceX for constellation launches- the discussion on how and where Europe should strategically invest to remain in the game is of pivotal relevance. The debate often focuses on the amount of funding available and the magnitude of difference between Europe and the US. However, this might be an incomplete way to look at the picture. What if there are smarter ways to be independent and competitive, even with a smaller budget?
Europe and US funding: a tenfold difference
Stephan Israël, CEO of ArianeSpace, summarized the Europe vs. US funding issue in one sentence during the 15th European Space Conference, held in Brussels on the 24th-25th of January 2023: "It's not possible to copy and paste the US model, because the investments [in the US] are tenfold higher". A quick look at the Government budgets for 2021 confirms the figures. The latest Euroconsult report about Government expenditures for space programs reported that the US Government budget for 2022 was 62 billion US dollars (this includes both the civil and military budget for agencies like NASA, Pentagon etc.). The European area budget, on the other hand, amounted to 14.5 billion US dollars (this includes the ESA budget from all the member states, the United Kingdom, and all other countries part of the European region but not strictly members of the EU). Private investors' capitals tilt the needle even more on the US side. In 2021, ESPI reported a private space investment budget of 9 billion US dollars for the US and 2 billion for Europe. Private investment in 2022 increased by almost 30% for the US, bringing the nation to over 12 billion in private investment. Data about the 2022 private sector for Europe are not available yet, but if they will confirm to be similar to 2021, we are looking at a US budget that is almost three times the EU one.
Note: data regarding European space private investments relative to 2021
Another way to look at the problem: GDP and other sector's investments
However, Europe is far from being a small economy. In 2017, the Gross Domestic Product (GDP) of the European Union's 27 Member States represented 16.0% of the world GDP. China and the United States were the two largest economies, with actually similar shares of 16.4% and 16.3% respectively. The EU is therefore the third largest world economy. It is hard to argue against the investment of the Union in sectors like the public health system, free education, and state-supported welfare, however, is there a different way in which Europe could allocate its infrastructure and manufacturing budget? The majority of the European world's largest companies are car companies. In a world where Saudi Arabia is switching from petrol to SatComm, and the UAE is investing millions to attract new uplink investments, does it make sense to keep subsidizing only the traditional manufacturing sector?
Are we lacking in resources, or creativity?
Indeed, the blueprint for Europe might not be the US or China, and it is true that being a Union indeed requires rules and principles adapted to our own needs. But above all, it requires consensus among 27 member states with partially very different agendas.  The first and foremost issue with the Union is that each member state has its agenda and focal points (France is focused on Defense, Italy is focused on Earth Observation and radar-based instruments, Germany on climate change-related space-based science), and such points do not necessarily align into a common strategy. This slows down the Union and its progress. However, there is also a mindset issue. Europe is traditionally risk-averse and tradition-prone. If it is true that each nation has its agenda, it is not clear if such agendas are dictated by a forward-thinking, risk-prone mindset, or by decades (centuries, in certain cases) of old-school thinking modelled on the first industrial era. In other words, are we lacking in resources, or creativity? The common answer is the first, but outside of Europe there are smaller countries, with smaller budgets, that are demonstrating an agile forward and visionary mentality that seems lacking in the EU. An analytical look at other nations with strong space assets and a smaller budget might indicate a way to direct efforts and spending towards a more unified and competitive space strategy, albeit smaller in scale.
The Japanese Case Study
A remarkable example when it comes to efficient and long-sighted spending is Japan. The land of the rising sun decided early on to become a space fairing nation by founding the Kagoshima Space Centre in 1962. After 8 years since its foundation, Japan sent the country's first satellite (Ōsumi) into space, rendering Japan the fourth country to achieve this milestone, 13 years after Sputnik. The rocket back then was Lambda 4S, a four-stage expendable rocket based on solid propellant with limited steering capabilities. Nonetheless, it was the symbol of a country realizing the meaning of space for its internal economy, and the sign of an aspiration to be a global leader in science. Japanese decision-makers concluded that autonomous access to space was indeed a necessity for all further space-related activities. From then on, Japan worked steadily in improving its access to space capabilities, starting with the N rockets (I and II), the improved H rockets (I, II, IIA), and culminating in the very recent H3 rocket, which will experience maiden flight in the first quarter of 2023 (it was planned to be launched in 2020).
The prime driving force of the Japanese launcher development was the technical demand to launch an even bigger and more capable spacecraft. Technical optimization in design and production was rather collateral and not the purpose. Therefore, it wasn't until the announcement of H3 that cost played a dominant role in the vehicle's design. This new focus reflects very well the pivotal shift in how Japan regards space.
How did this relatively small space fairing nation achieve this?
Japan realized early on the strategic need to own and afford a launcher to flexibly conduct its missions. It is worth stressing that Japan was for decades the smallest country in the elitist club of space-faring nations, well below the Soviet Union (later Russia), USA, Europe and China.
But Japan's launchers were not an end in themselves, they did serve a need. This rather small country in population and GDP per capita is part of the ISS and contributed the experiment module Kibō, as well as the freighter Kounotori (white stork), also known under the more technocratic name HTV (H-II Transfer Vehicle). And again, with Hayabusa, Japan has conducted the first asteroid sample and return mission in human history. Due to its complexity, the mission architecture of Hayabusa would have been rendered practically unfeasible by almost any aerospace expert at that time. Yet, it was a full success and JAXA has repeated this feast with Hayabusa 2. Japan excels also in the Earth Observation field. The JAXA's Earth Observation program covers all applications provided by the electromagnetic spectrum, with the main purpose to support disaster management and weather monitoring.
In brief, the Japanese space program covers all major space disciplines: 1) Launch 2) Earth Observation 3) Navigation 4) Telecommunication 5) Space Science & Exploration 6) Human Spaceflight, and 7) Space Domain Awareness (yes, Japan operates a regional navigation system (RNSS) called Quasi-Zenith Satellite System (QZSS) to improve GPS availability in its urban canyons).
Diverging from tradition
Being a country in which pacifism is part of its constitution, the driving force of all space activities needed to be of a scientific nature – reflected in the Yoshida Doctrine. This, however, is about to change. The new focus is commercial. This commercial pivot is best showcased by Japan's Space Industry Vison 2030, published in 2017 by the government and which sets the objective to double the space economy from ¥ 1,200 billion (about € 9 billion) today to ¥ 2,400 billion (about € 18 billion) by 2030. But how does Japan intend to achieve this? The answer was given by the former director of Japan's Space Industry Office, Masanori Tsuruda 5 years ago. "For the industry to realize sustainable growth, a shift from the government to the private sector is urgently needed," meaning that space-related business models and private investment is required. This is in essence very logical: to set up a business you need economically thinking folks, in simple words, business people.
A result of this vision is the Space Resources Act, which came into force on December 23rd 2021 – amid the pandemic. Japan's parliament debated commercial exoplanetary resource utilization. The act grants licenses to commercial companies that allow them to mine natural resources such as water and minerals from the Moon and other celestial bodies and to sell them to third parties. This made Japan the fourth country in the world to regulate space mining after the USA, Luxembourg, and the United Arab Emirates. And this regulation is not a symbolic paper tiger. The current HAKUTO-R Mission 1 conducted by the Japanese NewSpace company iSpace is flying proof. iSpace is the first company in human history to conduct commercial space resource mining and, with customers already at hand, it will bring Japan to the forefront of this emerging market, well expressed by the visionary term "Planet 6.0". This is fully in line with Japan's grander space strategy, namely to commercially utilize technologies that have been developed and proven in institutional programs, for instance, the aforementioned Hayabusa missions.
A comparison with Europe
Japan's development started 15 years ago with the introduction of a Space Law in 2008. By comparison, Germany, Italy nor France have an updated and forefront space law yet. There is a noticeable change in wording in the Japanese Space Law, as highlighted by this article by Dr. Namrata Goswami. The Space Law speaks of space development and uses instead of space exploration and science. Hence the track of policy development was set toward a commercial space ecosystem. Out of the space law, four Basic Space Plans resulted, in 2009, 2013, 2015, and 2020. The last one explicitly states the ambition to "realize space-driven economic growth and innovation".
As a result, venture capital investment in Japanese space companies has risen from merely $200.000 in 2013 to $411 million in 2022, according to Pitchbook. Japan is now home to very ambitious and promising companies that cover all space domains, like the aforementioned exploration company iSpace ($ 244 million funding) and Synspective ($109 M), which offers RADAR images based on small satellites. Other companies, just to name a few, are Axelspace ($31.8 M), which intend to provide actionable real-time optical images utilizing their small satellites, Astroscale ($191 M), which objective is to mitigate space debris by removing dysfunctional spacecraft, several launch companies like Interstellar Technologies ($47.6 M) and PD Aerospace ($11.5 M), and companies like Infostellar ($ 22M), aiming to simplify the ground segment by a cloud-based approach.
Japan seems fit for the future with a highly capable traditional space sector to serve national needs and a thriving NewSpace economy that adopts new risky business models and develops new systems in an agile and fast fashion. So, how did this relatively small space fairing nation achieve this? It did a formidable job by creating a legislative and regulative framework as well as dedicated programs for IP transfer and facilitated access to funding – and it did it early on. Europe, on the other hand, has just recently started realizing the shift in the space ecosystem. Moreover, it is marching at a very different pace.
The EU is an extremely bureaucratic system not set up to facilitate fast decisions and freedom of movement in the private sector. Partially, this is necessary when you have 27 nations with different languages and systems trying to collaborate. However, as mentioned before, Europe is also very backward when it comes to re-think its own industry. Is the current EU approach the product of a complex but necessary strategic communal thinking, or just of plain short-sighted, short-term convenience? It's a complex question that has several -and potentially opposite- answers. However, just to mention a few suggestions, first of all, there should be a European common space strategy, modelled not only on the big nations but also on other democratic countries that are pushing the Space sector forward. The Union should include more foresight and strategical decisions rather than conservative and traditional approaches modelled on the XX century, and last but not least, it should concretely think about how to make decisions and implementations faster. Without that, we might not be the third-highest GDP country in the world in 30 years time.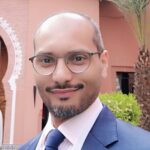 Dr. Farid Gamgami is an aerospace engineer with a Ph.D. in stellar astrophysics. He worked for the German Aerospace Centre with a focus on novel space transportation systems before moving to OHB System where he held various positions. In 2022 he joined the NewSpace company Berlin Space Technologies as Chief Strategy Officer.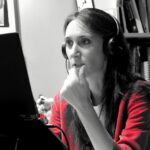 Dr. Emma Gatti is a Cambridge Ph.D. and former NASA scientist with ten years of experience in the field of planetary science and geology. She was working as a post-doctoral scholar at NASA Jet Propulsion Laboratory and California Institute of Technology before returning to Milan in 2018 to start working as a space analyst in the field of Space Economy and Space Policy. Since 2022 she is the Editor in Chief and radio host of SpaceWatch.Global.