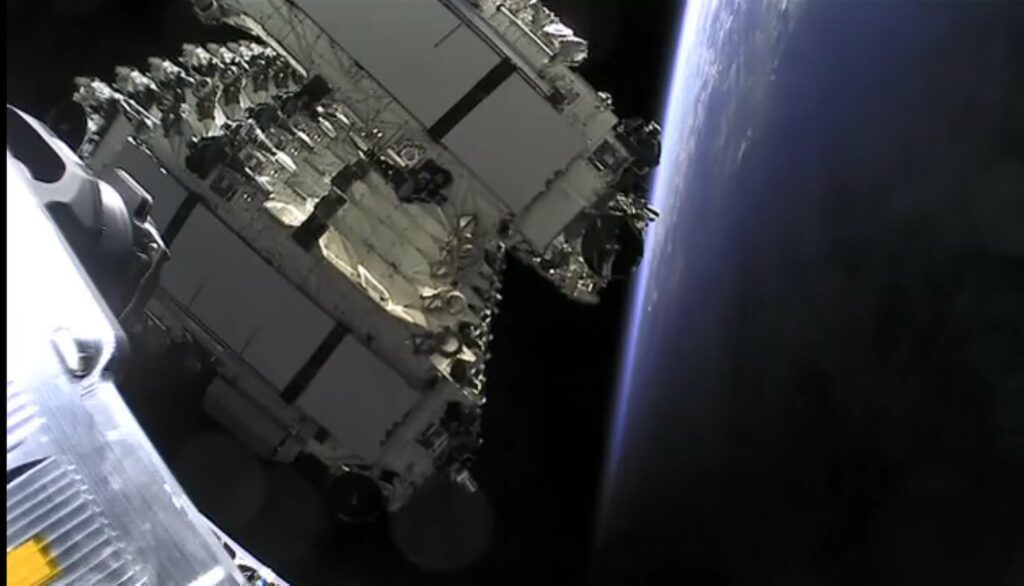 Edinburgh, 29 December 2022. – SpaceX successfully launched 54 of Starlink's new generation of satellites into low Earth orbit on a record-setting 60th flight of the year and the eleventh launch and landing for the Falcon 9 first stage booster. SpaceX conducted 31 launches in 2021.
Starlink's upgraded Gen2 network operates under a new license, which allows the company to deploy satellites to new orbits. This is expected to add more capacity to the network and bring in more customers. In addition, over-subscribed areas will be able to enjoy a faster service, the company claims.
The Gen2 network is supposed to be more powerful than the over 3,300 Starlink satellites previously deployed. The new satellites will be capable of beaming services directly to smartphones, Elon Musk said.
The Federal Communications Commission (FCC) approved SpaceX deploying 7,500 Gen2 satellites on 1st December. However, SpaceX originally applied to the FCC for permission to launch nearly 30,000 of the next gen satellites to space.
Besides the booster, SpaceX is also aiming to recover the two payload fairing halves which had both flown before.