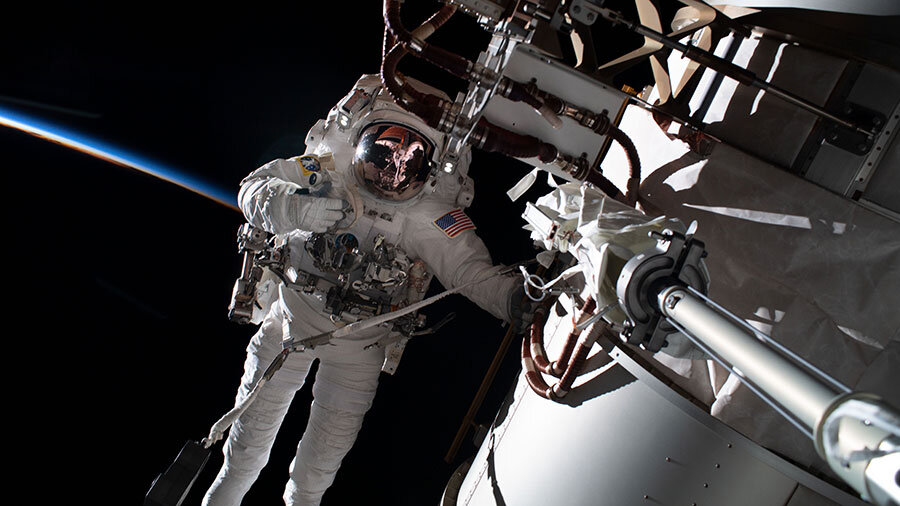 Edinburgh, 23 December 2022. – NASA's Expedition 68 Flight Engineers Josh Cassada and Frank Rubio installed a Roll-Out Solar Array (iROSA) aboard the International Space Station (ISS) to augment power generation on the station's port truss structure, NASA said. The extravehicular activity (EVA) lasted 7 hours and 8 minutes.
The iROSAs are expected to increase power generation by up to 30%, increasing the space station's power from 160 kW to up to 215 kW. The EVA was the 257th in support of space station assembly and maintenance, and the third spacewalk for both astronauts.
NASA's Nicole Mann and JAXA's (Japan Aerospace Exploration Agency) Koichi Wakata were supporting the spacewalk by operating the Canadarm2 robotic arm during the installation. The duo also assisted Rubio and Cassada in and out of their spacesuits before and after their spacewalk.
The EVA was originally scheduled for Wednesday but had to be postponed by 24 hours because of space debris. The ISS Progress 81 cargo craft had to fire its engines to maneuver the space station away from an approaching piece of rocket debris. Meanwhile, the joint NASA-Roscosmos investigation into an external leak on the Soyuz MS-22 crew ship is still ongoing.