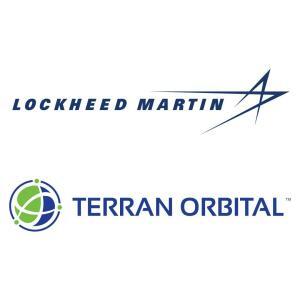 Lagos, 1 November 2022. – Terran Orbital Corporation, a satellite-based solutions company, announced that it has entered into a note and warrant purchase agreement. Pursuant to this, Terran Orbital received a $100 million investment from Lockheed Martin in exchange for convertible notes and warrants. In connection with the investment, Terran Orbital and Lockheed Martin also entered into a new Strategic Cooperation Agreement (SCA). The new SCA runs through 2035 and allows Terran Orbital to pursue a wider variety of opportunities with Lockheed Martin.
Terran Orbital intends to use the funds to acquire additional satellite assembly space, increase module production, and satisfy working capital needs while expanding advanced manufacturing abilities. The company has accelerated the expansion of its advanced manufacturing capabilities, which it originally planned for expansion on Florida's Space Coast in partnership with Space Florida. As a result, it will now be based in Irvine, California. Furthermore, Terran Orbital has added over 140,000 square feet in Irvine alone in the past 12 months.
"In today's market, customers want the industry to determine the leaders that will deliver timely, quality, and affordable solutions across a variety of missions," said Terran Orbital Co-Founder, Chairman, and Chief Executive Officer Marc Bell. "This is a continued expansion of our collaboration with Lockheed Martin and complements and accelerates the decision Terran Orbital made amid the lingering supply chain crisis to continue to vertically integrate products and components to facilitate full in-house satellite and manufacturing production. We see the opportunity to dramatically ramp up our capabilities and external product offerings, which we believe will move Terran Orbital toward profitability."
The Company's Current Report on Form 8-K, which it is filing with the Securities and Exchange Commission, contains more details on the descriptions regarding the terms and conditions of the transaction, including the note and warrant purchase agreement and the new SCA.
Terran Orbital offered the convertible notes in a private placement under Section 4(a)(2) of the Securities Act of 1933 (the "Securities Act"). However, it has not registered the notes, along with the shares of common stock underlying the convertible notes, under the Securities Act or applicable state securities laws. Accordingly, the convertible notes may not be offered, sold, pledged, or otherwise transferred except pursuant to an effective Securities Act registration statement or an applicable exemption from the registration requirements of the Securities Act and applicable state securities laws.