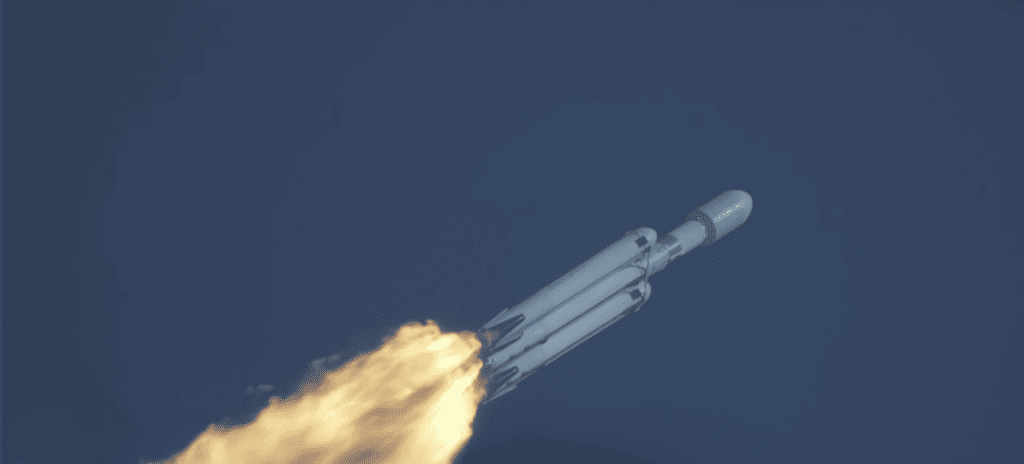 Edinburgh, 2 November 2022. – After over three years, SpaceX's Falcon Heavy launched to space again carrying US military payloads as part of the USSF-44 mission to a geosynchronous Earth orbit.
Falcon Heavy consists of three modified Falcon 9 first stage boosters. The two side boosters safely landed back on Earth and will be prepared for re-flight on a future US Space Force mission. These landings were SpaceX's 150th and 151st overall successful landings of an orbital-class rocket. 
The two fairing halves protecting the mission payloads were also planned to be recovered for future reuse. However, Falcon Heavy's central core booster was left to fall into the Atlantic Ocean. The reason for this is that the orbital requirements of the USSF-44 payloads meant that the central core had to dedicate maximum fuel for deployment.
The USSF-44 mission is the fourth launch for Falcon Heavy overall following the STP-2 mission in June 2019. Prior to that, the launch vehicle deployed the Arabsat-6A satellite in April 2019 and launched a Tesla Roadster into space in February 2018.
The main payload of the USSF-44 mission was LDPE-2, a Long Duration Propulsive EELV (Evolved Expendable Launch Vehicle) Secondary Payload Adapter. The LDPE-2 space vehicle was built by Northrop Grumman, carrying an additional six payloads. The Millennium Space Systems-built Tetra-1 microsatellite was also aboard Falcon Heavy during the mission.