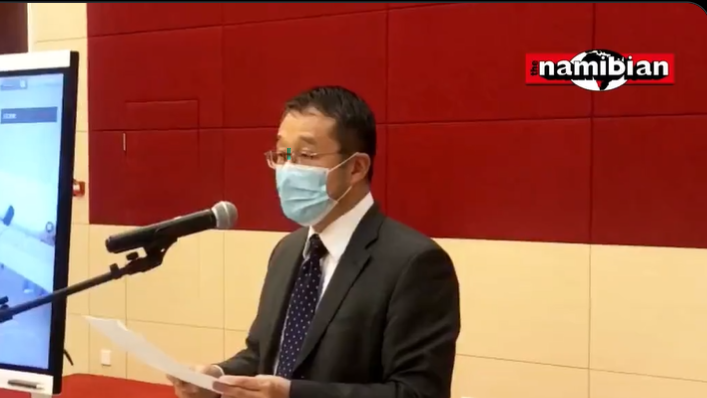 Ibadan, 2 November, 2022. – Continuing its cooperation with African countries, China has taken steps to strengthen its relations with Namibia in the space industry. China recently organized a "Talk with Taikonauts" session with eight African countries; Egypt, Nigeria, South Africa, Namibia, Ethiopia, Somalia, Algeria, and Senegal. The session saw three Chinese Taikonauts, Chen Dong, Liu Yang, and Cai Xuzhe, answer questions from African youths aboard the China Space Station.
According to Space in Africa, the Chinese Embassy's Charge d'affairs in Namibia, Yang Jun, noted that the discussion aimed to develop China's space cooperation with African countries and deepen Africa's young people's understanding of the universe. He said, "China has long been a pursuer of space exploration. Over the past three decades, China has been making rapid progress in manned space missions, with support from the international community, including Namibia."
Jun also thanked the Namibian Government for facilitating the Telemetry, a tracking and command station built in 2001 at Swakopmund to track Chinese space missions. As a result, Jun said that China would construct a satellite digital-receiving ground station in Namibia on the outskirts of Windhoek. In addition, he also noted that China will assist in training Namibian engineers on space technology and perform joint space research with the South African country.
Two of the Taikonauts, Chen, and Liu, had visited Namibia to tell their stories with students back in 2019. According to Space in Africa, the Chinese manned space program is available for international cooperation. As a result, it opens the pathway for future African astronauts to work in the Chinese Space Station.
The session comes after the adoption of the Forum on China-Africa Cooperation-Dakar Action Plan (2022-2024) by the 8th Ministerial Conference of the Forum on China-Africa Cooperation. According to the Action Plan, China and Africa will "enhance cooperation on space technology, promote Africa's space technology application and infrastructure development, and use the space industry to drive social development and improve people's living standards." The plan also states that, among others, "China and African countries will set up a China-Africa youth space alliance as a platform for space exchanges between Chinese and African middle school students, and explore new ways of science popularization in China-Africa space cooperation, to lay the foundation for realizing the development vision of emerging space countries in Africa."