By Krittanon Sirorattanakul, Swarnajyoti Mukherjee
Space Technology for Earth Applications (STEA) is a rapidly growing project group of the Space Generation Advisory Council (SGAC). As of today, the group consists of 376 members from 78 countries worldwide. The mission of the group is to provide a platform for space enthusiasts to discuss various topics related to the usage of space-related technology to monitor the Earth such as climate change adaptation, disaster management, environmental monitoring, urban planning, and pollution mapping. This year, two of our most active projects are related to flood assessments through the usage of satellite imagery and social media data.
Project: Flood risk assessment in Cameroon (Read More)
Douala, a capital city of Cameroon, is often flooded in the monsoon season causing widespread damage to buildings and infrastructures and forcing a large fraction of the population to evacuate from their homes. This project aims to use available satellite data, including those from optical bands and radar, along with other hydrological data, such as precipitation, soil types, topographic slopes, etc., to create flood susceptibility maps. We use a supervised machine learning approach to train the model to predict flood susceptibility. Then, we can apply our model to new regions. For Douala, we find that the area that is most susceptible to flooding are those near the shores as expected. We also find that not all types of data are good predictors of flood susceptibility. The most important factors turn out to be elevation, annual rainfall, and vegetation index derived from optical images.
Besides the formal analysis of satellite images, this project also includes an annual virtual workshop with local scientists in Cameroon where we share our research and discuss how we can further develop the project beyond scientific research to the levels that can be used for decision-makers and policy development. This year's workshop was on October 15, 2022, and we have over 100 active participants joining our discussion. We also have special guests from UNESCO Regional Multisectorial Bureau for Central Africa, National Observatory on Climate Change in Cameroon, Global Water Partnership Cameroon, Global Marketing Insights Inc., and Zindi startup. Part of this project has been presented at International Astronautical Congress 2021 (Dubai, UAE) and International Astronautical Congress 2022 (Paris, France).
This project is led by Dr. Desire Muhire and is currently endorsed by UNESCO International Geoscience Programme (IGCP). We are looking forward to continuing working with UNESCO to further develop the project.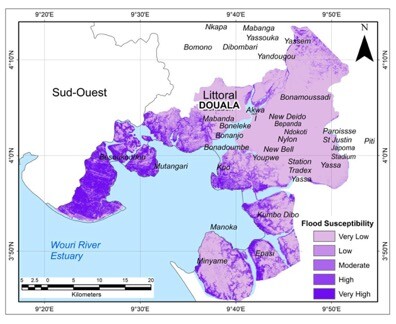 Project: Socio-economic aftermaths of Hurricane Ida (Read More)
On August 29, 2021, Category 4 Atlantic Hurricane Ida, the fifth strongest storm in terms of wind speed (∼ 150 mph) at the time of landfall, hit the United States and reached the coast of Louisiana. This storm delivered misery and destruction with torrential rains that pummeled across the Gulf coast of the United States. Understanding loss trends in the context of development can therefore aid in assessing sustainable development, which is why our work emphasises the context of normalised losses of economic aspects and changes in social structure. Analysis of Earth Observation data, such as Synthetic Aperture Radar (SAR) and optical images along with data from the National Oceanic and Atmospheric Administration (NOAA), shows the effect of floods, strengths of wind gusts, changes in the landscape, and climate change patterns. Integrating these satellite-based products with the social media data (e.g. Twitter etc.) processed using machine learning-based Natural Language Processing, we can further assess the sentiment of individuals affected to quantify also the mental impacts of Hurricane Ida. Through this case study, we have shown that we can provide a more complete landscape of the aftermath of Hurricane Ida by combining satellite imagery with social sensing. Like the previous project, this also has been presented at the International Astronautical Congress 2022 in Paris, France.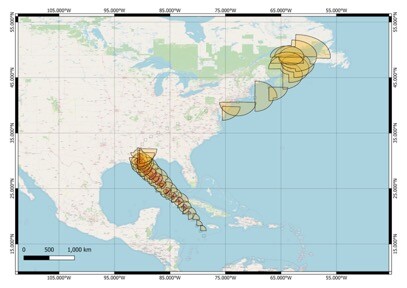 Besides those projects, the STEA team also worked on several projects and one of them was, "Supplementing Earth Observation with Twitter data to improve disaster assessments: A case study of 2020 Bobcat fire in Southern California" (available on Researchgate) where we have shown the value of social media data merged with GIS data can allow us to determine a better risk reduction tool, whether it would be for early warning of disaster events or reducing mental stresses after a disastrous event like bobcat fire and it is also presented in the International Astronautical Congress 2021 (You can see images of fire severity map and sentimental analysis map from the fire event). We have also dealt with multiple projects with GIS, disaster risk assessment, diversity in space, and so on. If you would like to know more about our project work, please check STEA's official page.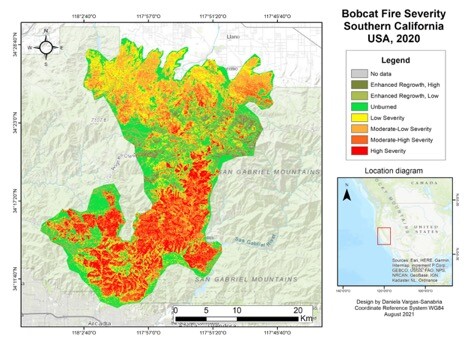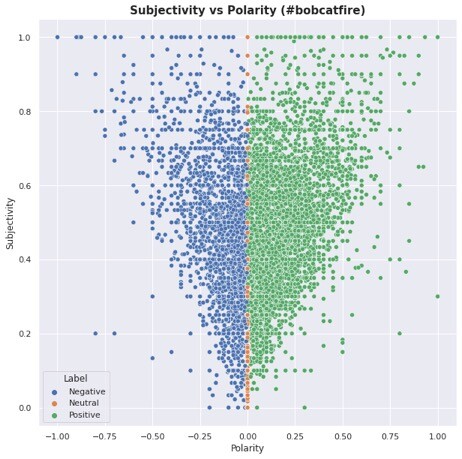 As the member increases, we are planning to extend our group collaboration with some renowned companies and organizations for more projects in the coming days. We are expanding our projects not only in the geospatial domain but also with other earth application sectors; such as IoT, GNSS, and so on. We organize general meeting quarterly and several lectures/panel discussion events with guests from several renowned organizations around the globe. But most, importantly, we always look for organizations to collaborate with us and also new project ideas from the young generation to develop together. Similar to the United Nation, STEA also follows "People, Planet, Prosperity, Peace, Partnership and the 17 SDGs". If you would like to join the force, please join through our official webpage.
STEA is also thankful to have members like Chukwuma Okolie, DesireMuhire, Charles-Aime Nzeussi Mbouendeu, Abinash Silwal, Lisah Ligono, Ikenna Arungwa, Gloria Johnson, Vera Schalles, Kristine Jane Atienza, Daniela Vargas Sanabria and many more who are working hard to build this group better and better.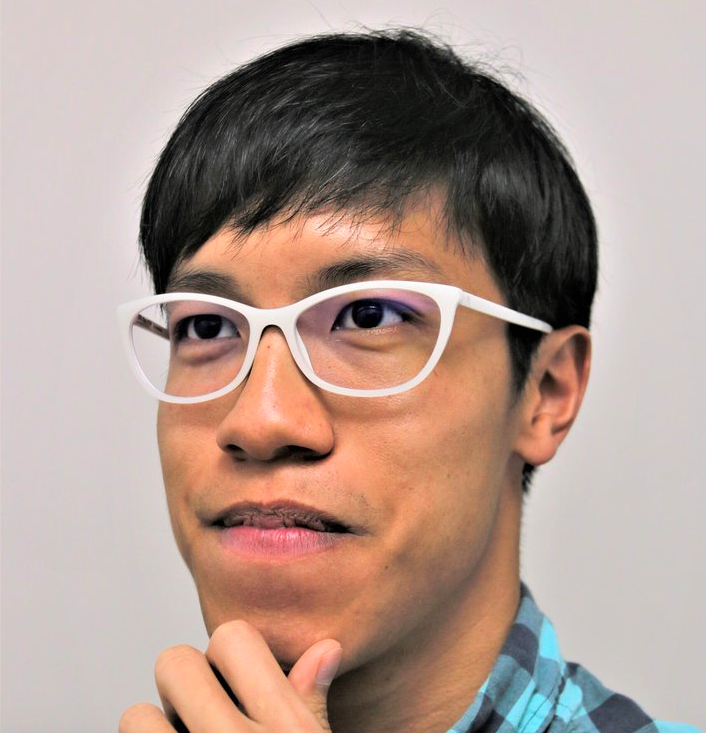 Krittanon (Pond) Sirorattanakul is a Ph.D. student in geophysics at the California Institute of Technology, the very same institute which operates the world-renowned NASA Jet Propulsion Laboratory. He specializes in using various observational tools including space technology such as optical satellite imagery and synthetic aperture radar to study the mechanics of earthquakes. You can find him on Twitter @seismopond. Within the Space Generation Advisory Council (SGAC), Pond has been a member of the Space Technology for Earth Applications (STEA) Project Group (PG) since the formation of the PG in 2019. Starting in June 2021, he serves as a co-lead of STEA PG.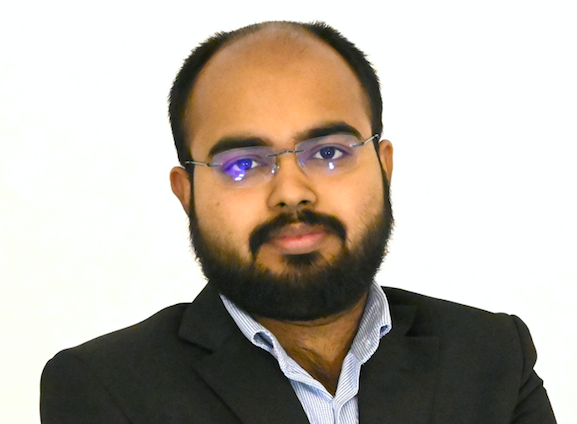 Swarnajyoti Mukherjee is a young professional in the Space Industry with extensive experience within European space startups. He also works as a Space Business Professional & Space Mission/System Engineer for projects from the European Space Agency (ESA) & Italian Space Agency (ASI) in Apogeo Space SRL, Italy. He has worked on multiple satellite development (all are orbiting successfully) in the area of system management, mission design, ground station network, and all subsystems. A winner of the pre-acceleration program of the Incubation Centre (ESA-BIC) Denmark and experienced from Earth Observation (EO) business cases from ESRIN-PhiLab, now he acts as a Venture Lead at SpaceQuest Venture SA in Switzerland, where he invests in European early-stage start-ups. Besides being a Co-Lead of the STEA Project group, he leads projects and gives lectures on EO, Geoinformatics, Data Science, AI/M/DL, etc.