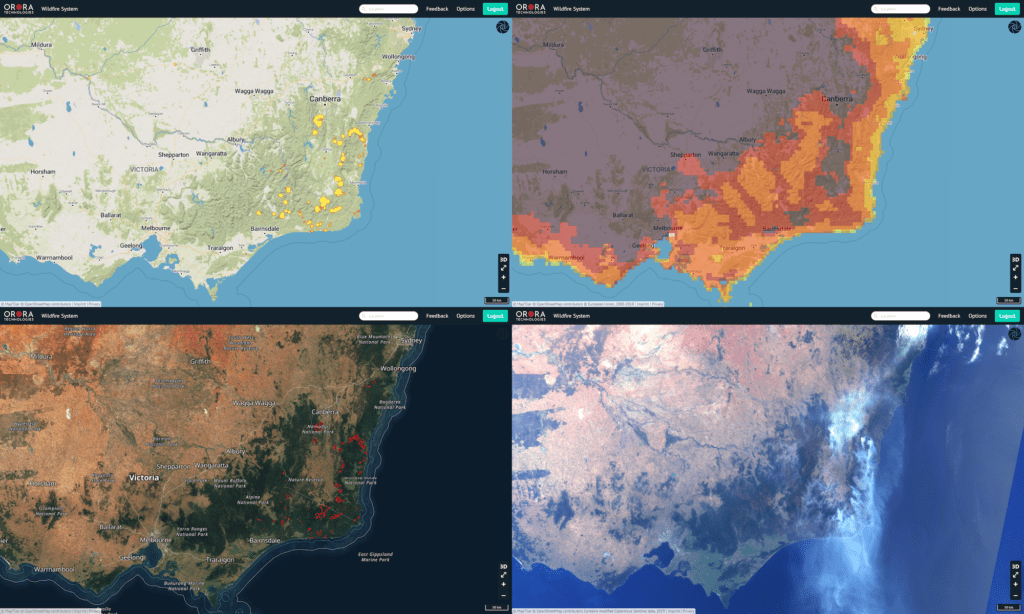 Edinburgh / Munich, 30 November 2022. – Space-based thermal-infrared data intelligence company OroraTech, has extended its Series A round with €15 million from private investors and public sector co-funding, the company said. OroraTech will use the funding to launch its second space-based thermal-infrared camera in May next year to expand its climate solutions portfolio.
The investment round was led by climate impact fund Edaphon, alongside existing investors. These include Findus Venture, Ananda Impact Ventures, Wachstumsfonds Bayern 2, ConActivity, APEX Ventures, SpaceTec Capital, as well as industry experts Ingo Baumann and Clemens Kaiser. The Series A funding round was extended by co-funding from the European Space Agency and the Free State of Bavaria.  
OroraTech aims to take the planet's Earth temperature every 30 minutes to help decision-making with thermal-infrared insights. This could mitigate climate change related natural disasters impacting biodiversity, water, health, land life and the corresponding monetary losses.
The company launched its first uncooled thermal-infrared camera, a Wildfire Intelligence Solution offering, last year. The camera has since been outperforming expectations and serves as the first step towards a satellite constellation. 
OroraTech's thermal-infrared camera provides data in two optical bands: long-wave-infrared (LWIR) and medium-wave-infrared (MWIR). The instrument is designed in a way that it does not require cooling, which reduces costs. The system is equipped with AI-based onboard processing capabilities and inter-satellite communication to enable space-based data analysis analyze and real time delivery.