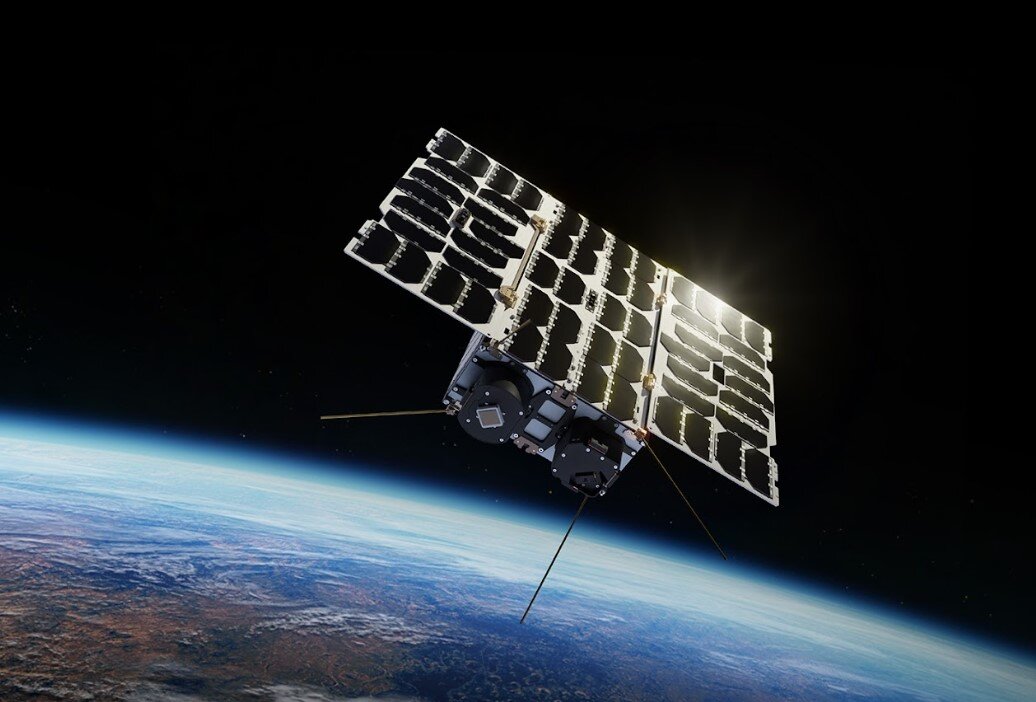 Ibadan, 1 December 2022. – French aerospace lab ONERA (Office National d'Etudes et de Recherches Aérospatiales) has signed a contract with NanoAvionics, a space mission integrator and satellite manufacturer, for the procurement of two 8U and 6U nanosat platforms dedicated to ONERA's FlyLab mission.
The contract includes supplying all the components necessary for operating the satellites and integrating the payloads and the environmental tests. The two nanosat platforms feature NanoAvionics's standardized modular design and payload versatility to accommodate sophisticated missions such as FlyLab. NanoAvionics will also provide ONERA with the software and hardware to test, validate and operate the satellites. NanoAvionics has scheduled the complete platforms' delivery and launches for early 2025.
The FlyLab mission also aims to validate the design of an uncooled megapixel thermal camera, which will be on board FlyLab-1. With a size of 1.5U, it will make observations with a resolution of about 90 m/pixel at 550 km. As a result, the flight data will validate the camera calibration performed on board. A visible camera of 1U size with a resolution of about 50 m/pixel at 550 km will also be aboard FlyLab-1.
The FlyLab-2 satellite carries two payloads developed by ONERA. The first comprises VHF antennas and a software-defined radio card (SDR), allowing the reception of a signal from the ground to characterize the ionosphere. It extends and improves the ONERA experiment that will launch in early 2023. The second payload is for radar analysis and comprises an L-band antenna and another SDR card that analyses signals from a ground-based device.
Franck Lefèvre, ONERA's technical director general, said, "ONERA wishes to explore these new possibilities through a self-financed project to develop and launch its nanosat missions to test new technologies in orbit. ONERA, a key player in scientific space research, is with the FlyLab mission paving the way for dual missions of the future."
The CubeSat standard has redefined many aspects of space activities, including science, from Earth observation and monitoring to fundamental astrophysical studies. The NewSpace methods allow realizing space missions with reduced costs and delays, sometimes grouping many satellites into a constellation. This approach and the reduction of launch costs also facilitate validating technologies or hardware and software components. These two significant aspects are combined in the FlyLab mission.