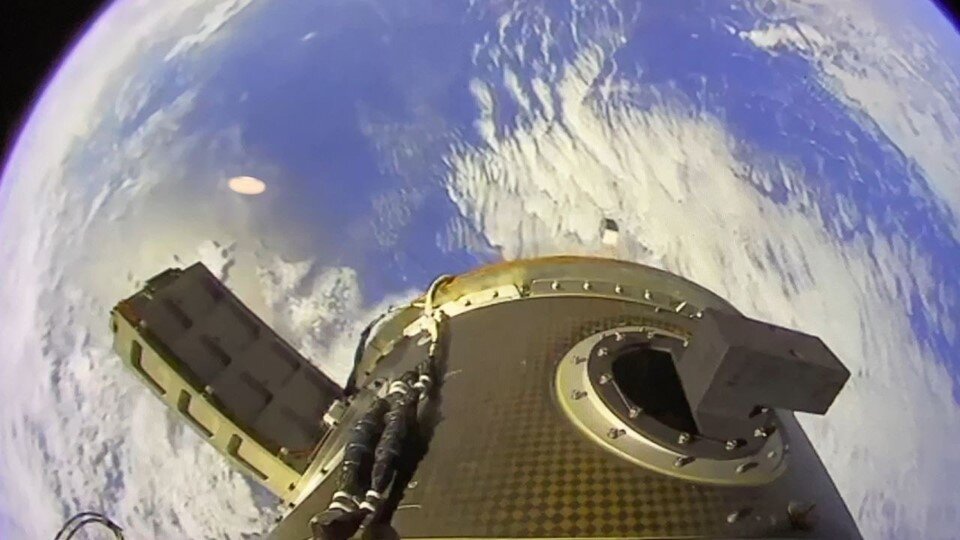 Ibadan, 26 October, 2022. – Firefly Aerospace, a launch, spacecraft, and in-space services company, announced its Alpha FLTA002 mission successfully reached orbit and deployed customer payloads. The mission lifted off on October 1 at 12:01 am PST from Vandenberg Space Force Base in California.
According to the Company, Firefly is now the first Company to launch and reach orbit from U.S. soil in only its second attempt. The launch provider also becomes the first and only U.S. commercial space company with a rocket ready to take customers to space in the highly desired 1300kg payload lift class.
"With the success of this flight, Firefly has announced to the world there is a new orbital launch vehicle, available today, with a capacity that is pivotal to our commercial and Government customers," said Bill Weber, Firefly CEO. "Proving our flight and deployment capabilities on only our second attempt is a testament to the maturity of our technology and the expertise of our team. This is an exciting day at Firefly, and we have many, many more ahead. I could not be more excited for the Firefly team."
Alpha is an all-composite rocket that uses patented tap-off engine cycle technology, which reduces cost and improves efficiency while maintaining the strength and reliability of the rocket. Alpha successfully completed all major technical milestones during the mission, including a two-burn maneuver, relighting the second stage during its first orbital flight.
After this milestone launch, Firefly also announced that former NASA Administrator James Bridenstine would be joining the Company's Advisory Board, effective immediately.
On the occasion, Bill Weber, Firefly CEO, said, "we're honored to welcome Jim, a visionary leader in aeronautics and space exploration, to the Firefly Advisory Board." He continued, "throughout his leadership of NASA and his career, Jim has demonstrated a clear vision that the future of space exploration in the U.S. lies in effective and efficient collaboration between private enterprise and Government. With the recent success of our Alpha FLTA002 mission and our rapidly approaching mission to the moon with the Blue Ghost Lunar Lander, our team will be fortunate to have the benefit of Jim's expertise and guidance as Firefly moves to its next stage of growth and innovation."
Mr. Bridenstine, commenting on the appointment, noted, "Firefly has an exceptional team that is building an impressive track record of success, and I'm excited to have the opportunity to help guide Firefly during this dynamic phase of its growth and development. I look forward to advising Firefly on how they can better position the Company to take advantage of the tremendous opportunities available in today's fast-evolving space economy."