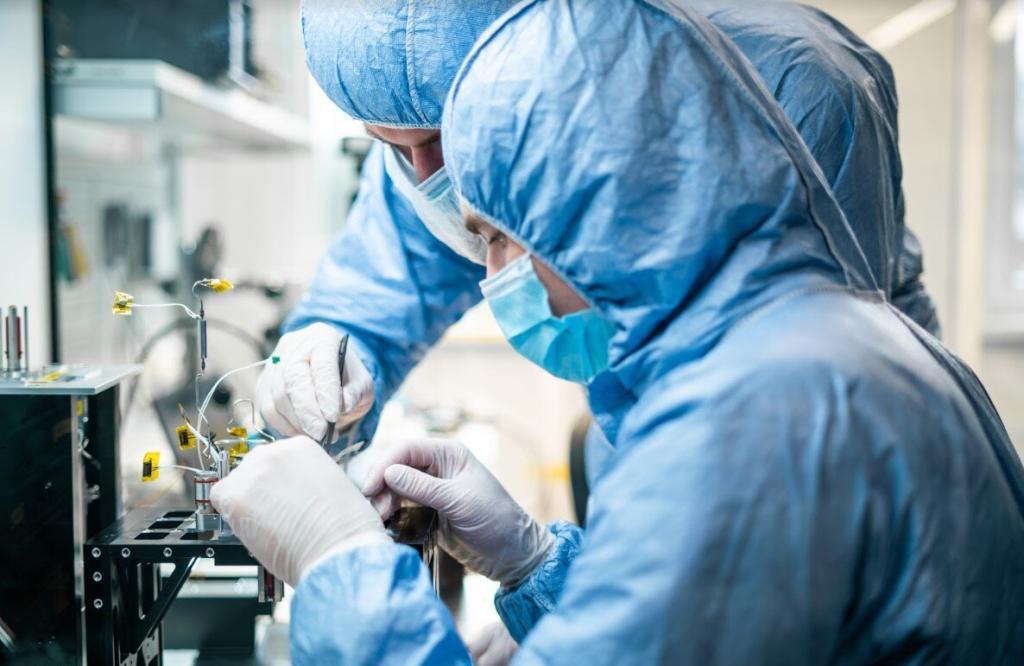 Ibadan, 26 October, 2022. – Kongsberg NanoAvionics has announced a multi-million investment plan to support and accelerate its goal of becoming the prime supplier for small satellite constellations globally. As a result of the recent acquisition by Kongsberg and part of its growth plan, the company seeks to grow its production capacity over the next two years significantly. Likewise, it intends to ramp up its research and development (R&D) program.
NanoAvionics also announced its name change to Kongsberg NanoAvionics, having finalized its acquisition by Kongsberg in September. However, the company will continue trading as NanoAvionics. It will also expand its Lithuanian facilities in Vilnius and Kaunas, focusing on serial manufacturing of satellite buses and hiring more people in the coming year to grow its production capacity.
The increase of its R&D activities will focus on the defense-grade reliability of satellite buses and further cater to NanoAvionics' modular architecture for sophisticated remote sensing applications. Furthermore, the satellite manufacturer will keep enhancing its satellite buses' cybersecurity to ensure the consistent protection of its customers' data.
In addition, customers and other stakeholders will benefit from an expanded supply chain through Kongsberg and its industrial technology expertise. Furthermore, the investment plan and better end-to-end infrastructure, together with NanoAvionics capabilities in the smallsat industry, will enable new and improved products and enhance the worldwide availability of NanoAvionics satellites.
"The investment by Kongsberg and their expertise, together with our research, manufacturing, and mission expertise, enables us to seriously scale our growth and expansion plans and even develop new products," said Vytenis J. Buzas, CEO of Kongsberg NanoAvionics. "We are now well on course to become the prime supplier for small satellite constellations globally."
Eirik Lie, president for Kongsberg Defence & Aerospace and chairman of NanoAvionics, said: "NanoAvionics has made impressive strides to already become one of the leading small satellite mission integrators in this industry and being well trusted by its customers and partners. As part of the Kongsberg family, they are now in a better position and able to make new and further high-quality and cost-efficient propositions across the entire value chain for smallsat constellations."
Kongsberg, an international high-technology group, headquartered in Norway, acquired a 77 percent controlling interest in NanoAvionics at an enterprise value of EUR 65 million on 8 September 2022. The management and leadership structure of the Lithuanian smallsat mission integrator and bus manufacturer remains unchanged.