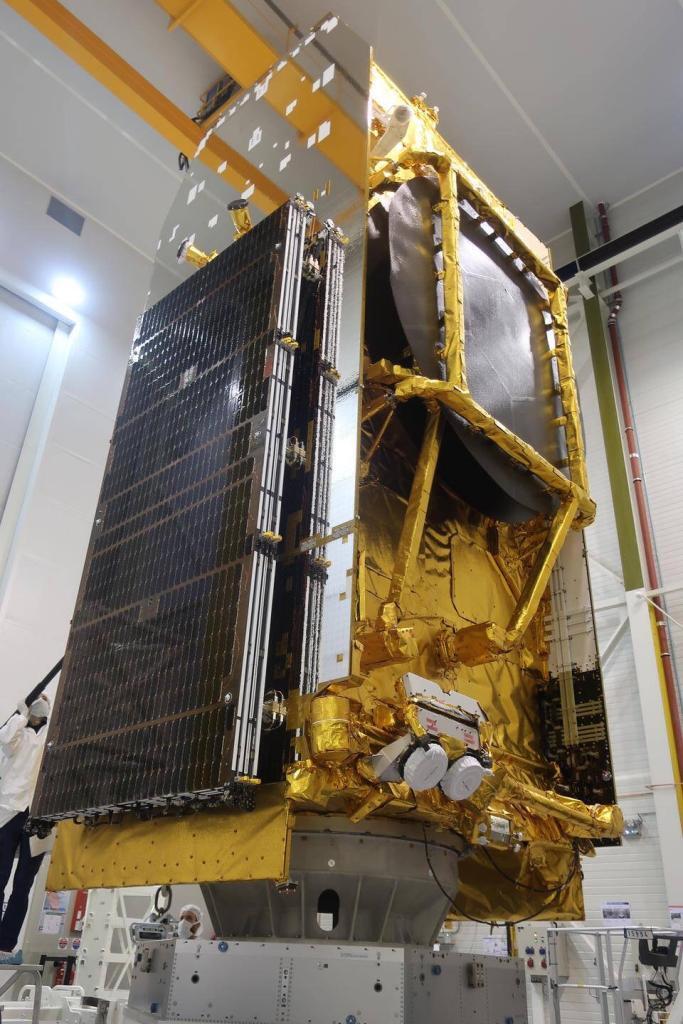 Edinburgh / Toulouse, 14 September 2022. – The first of Airbus' next generation geostationary satellites, built under ESA's Eurostar Neo program, is ready for shipment to Cape Canaveral for launch preparations, Airbus said.
Hotbird 13F will be positioned at 13 degrees east along with its twin satellite, Hotbird 13G. Both will be operated by Eutelsat and both are planned to be launched this year replacing three Eutelsat satellites currently in orbit. The pair will provide increased payload capacity, more efficient power and thermal control systems.
The Hotbird twins will carry over two tons of payload each with a launch mass of only 4,500 kg. The duo will enable Eutelsat to better serve its 135 million customers across Europe, North Africa and the Middle East.
Airbus' Eurostar Neo platform has been developed in cooperation with the French Space Agency CNES, and supported by the UK Space Agency.