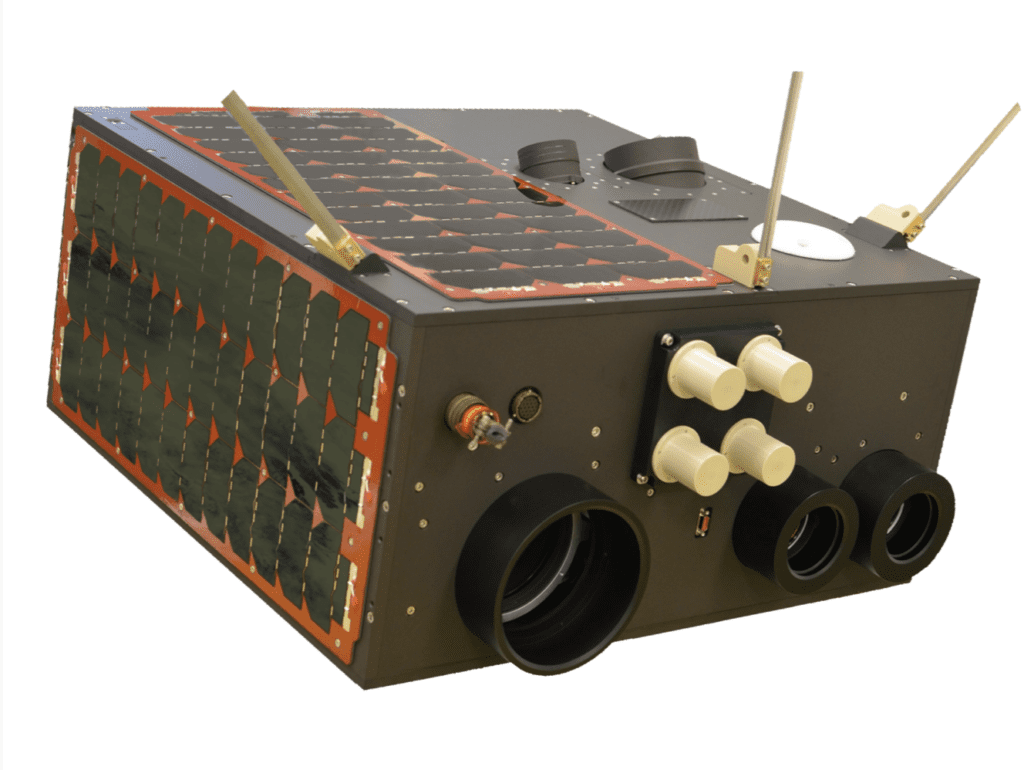 LEOS-50 platform. Credit: BSTBerlin / Paris / Ahmedabad, 22 September 2022. – Small satellite manufacturer Berlin Space Technologies (BST), said it was coming out of stealth mode by building new satellite factory in Berlin, Germany. This is BST's second factory which will focus on the mass manufacturing of satellites in high demand by both commercial and institutional users in Europe. 
BST's first factory in Ahmedabad, India is already producing hardware. The company plans to achieve initial operational capacity for its German factory by mid-2023. The firm is aiming to achieve a production capability of 200+ satellites per year by mid-2024.
The new factory is co-located with BST's headquarters in Berlin and will complement the company's vertically integrated operations. The new facility will also grant access to new markets and opportunities for strategic collaboration between India and Europe.