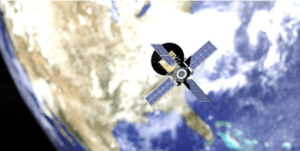 Edinburgh / Carlsbad, 23 June 2022. – Global communications company Viasat, received the necessary stockholder approvals for the proposed acquisition of global mobile satellite communications firm Inmarsat, Viasat said. 
The offer for US $7.3 billion came last year, with plans to reach a combined annual revenue of approximately US $4 billion. The transaction is expected to close later this year, subject to regulatory approvals and the satisfaction of the closing conditions.
The merger will combine the two companies' teams, technologies and resources to create a global communications innovator with enhanced scale. These include the spectrum, satellite and terrestrial assets of both firms. Viasat's aim is to connect the world in an affordable, secure, and reliable way. The strategic combination will help drive new and extended services as well as ensure further opportunities for employees.
The combined company's capabilities will comprise "a broad portfolio of spectrum licenses across the Ka-, L- and S-bands and a fleet of 19 satellites in service with an additional 10 spacecraft under construction and planned for launch within the next three years", Viasat said.