By Arpit Chaturvedi, Chief Executive Officer, Global Policy Insights and Abhinandan Khajuria, Global Policy, Diplomacy, and Sustainability (GPODS) Fellow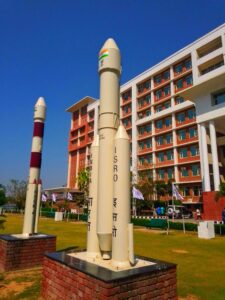 Cooperation in the spheres of defense, intelligence, and trade is a useful indicator of geopolitical alignments. If this statement is true, then the cooperation in emerging subsectors of the same gives a much clearer picture of how the geopolitical alignments will shape in the future. In April 2022, India and the USA signed the bilateral Space Situational Agreement (SSA) in the 2+2 meeting held in Washington DC. The Indian delegation was led by Defence Minister Rajnath Singh and the External Affairs Minister S Jaishankar whereas the U.S delegation was led by US Defence Secretary Lloyd Austin and State Secretary Antony Blinken. This meeting took place against the backdrop of the Ukraine crisis. One import of the signing of the SSA between India and the USA is that whatever be the Indian stance during the current crisis between Russia and Ukraine, the future will see India tilting towards the US rather than Russia – not because the 2+2 meeting took place, but because of the increasing cooperation between the two countries (India and the USA) in emerging sectors of defence and intelligence.
The India-US SSA and its Military Significance
India has a large fleet of civilian communication and remote-sensing satellites and these assets provide key satellite-based functions such as geospatial data, telemedicine, banking, marine data and security functions. In more ways than one, India's growing economy is going to depend increasingly on its space capabilities. Potential adversaries to India that can impact its space capabilities through jamming, lazing, hacking, or spoofing, and they now also have an additional weapon in the form of ASAT, which can be destructive in space and for the economy on the ground.  There is also no institutional deterrence mechanism against these capabilities as they are conducted as part of highly secretive operations
There is no doubt that Indian security considerations vis a vis China and Pakistan led to the development of Mission Shakti, and it should be taken as given that India will continue to expand its fleet of civilian and military satellites.
Does that mean that the ASAT race is a prisoner's dilemma akin to an arms race? Probably not. India conducted its first ASAT test in 2019 dubbed "Mission Shakti", becoming the fourth country to have these capabilities after USA, Russia, and China. India conducted Mission Shakti as a direct kinetic attack on its defunct satellite, at 300 km in the LEO, to ensure that there were no space debris left orbiting for too long. In comparison, China had conducted its 2007 ASAT test at an altitude of 865 km, resulting in huge debris. According to the Indian government, India's test was conducted to demonstrate anti-satellite capabilities, and meant as a deterrent to protect its space-based assets. The principle behind this is that if all spacefaring nations, or all relevant blocs, have ASAT capabilities, there should be lower chances of any one nation using them for destructive purposes.
There is no doubt that Indian security considerations vis a vis China and Pakistan led to the development of Mission Shakti, and it should be taken as given that India will continue to expand its fleet of civilian and military satellites. Recently, the Biden Administration's pledge not to conduct destructive anti-satellite tests in space, but this might not deter Indian decision-making in this regard, as for India the main threat emanates from the ASAT capability of China. After all, balance of power considerations do apply in the space as well. Nevertheless, Space Situational Awareness agreement with the U.S can help India complement its deterrence and may gradually disincentivize India from conducting any direct action in space, alternately relying on the U.S as a partner to protect its strategic interests in space.
SSA complements India's deterrence capability and helps monitor and potentially prevent such incidences. Further, it can give India vital access to the U.S network of radars and sensors which can assist in risk mitigation related to the security of India's space assets.
SSA and A Sneak Peek into the Future of Geopolitical Partnerships
There have been many speculations regarding India's geopolitical leanings amidst the Ukraine crisis. Some consider India taking a non-aligned stand, while others view India's stance as reciprocal to Russia for its support to India on many occasions, including the Bangladesh Liberation War. The strategic realists consider the dependence of India over Russia for the procurement of military equipment (such as the S-400 missiles) and now, cheap oil, as reasons for India's seemingly neutral, even benign stance towards Russia. However, the SSA Agreement is a strong indicator that the future of geopolitical cooperation for India, lies with the USA. Space, like cybersecurity, is an emerging arena for geopolitical competition and national security. Even though Russia has fulfilled over 46% of India's defence needs in the last five years, most of these imports have been restricted to procuring capabilities for conventional warfare. In emerging arenas of warfare and geopolitical competition such as space, India and Russia have had little to do with each other. If one were to look at the emerging sectors of defence partnerships, then India's partnership with the US seems likely to occupy the mainstream in years to come.
India's cooperation with the US in the space sector has been rapidly increasing and the SSA agreement is the next leap in this direction
In fact, the first rocket launched from Indian territory on 21 November 1963 was designed by NASA (Nike Apache). However, the first Indian owned satellite, named Aryabhata after the ancient mathematician and astronomer of the 5th century AD, was developed under a 1972 contract between the Soviet Academy of Science and the Indian Space Research Organisation (ISRO). Rakesh Sharma, India's first space-faring astronaut was accompanied by a Soviet mission commander, Yuri Malyshev and flight engineer, Gennady Strekalov – all launched by the USSR made Soyuz T-11 rocket. Post this cooperative mission of 1984, in 1988 and 1991, Indian imaging satellites were launched by Vostok rocket – "the devices were too heavy to be carried by national launchers yet" (Korovkin, ORF).
After the disintegration of Soviet Russia, India essentially followed a dual policy of increasing western partnership and developing greater self-reliance in its space operations. Cooperation with Russia, for the most part, has been out of the picture. In 1995, Indian satellite IRS-1C by a Russian Molniya rocket was performed from Baikonur pad (leased by Russia from Kazakhstan), and this was the only cooperative launch between India and post-Soviet Russia to date. For the Chandrayaan-2 mission, the Russian party did not provide the landing module in time, rescheduling the delivery first for 2013 and later for 2016 and India decided to develop the equipment needed for the mission on its own. The story of Russia-India cooperation in space has no honourable mentions since then.
On the other hand, India's cooperation with the US in the space sector has been rapidly increasing and the SSA agreement is the next leap in this direction. The U.S. Strategic Command (USSTRATCOM) and its Space Surveillance Network infrastructure keeps a catalogue of satellites and debris through its global network of ground-based radars and sensing systems. They provide dynamic information regarding any collision events that may occur in space to all countries including Russia and China. The U.S. Strategic Command's Joint Space Operations Centre (JSpOC), which tracks space objects over 10 centimetres, has bilateral agreements with countries such as Canada, Australia, Japan, France, and Italy to provide notifications in case of any collision involving their space assets. Through the SSA agreement, India's Defence space agency can gain further access to the said information and develop deeper cooperation with the U.S space command. Further, the Indian Space Research Organization (ISRO) and its Network for Space Objects Tracking and Analysis (NETRA) project based in Bengaluru will receive data and information about space debris and collisions from the U.S space command located at the Vandenberg Air Force Base in California. India's increasing cooperation with the U.S in the space sector may be complemented by stronger U.S participation in India's military and commercial space programs. It is likely that this partnership may extend in reinforcing India's commitment to the Quadrilateral Security Dialogue (Quad) and cooperation with other Quad members like Japan and Australia with whom the United States already has strong ties in space cooperation.
The network effects of the space ties are such that cooperation with the United States in emerging frontiers is the choice with the greatest benefits and least costs. The United States enjoys network centrality in the space ecosystem and will be able to leverage the same for geopolitical cooperation from various countries through jointness with them in the field of emerging warfare such as space.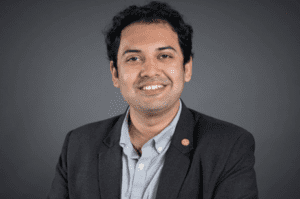 Arpit Chaturvedi is the Co-Founder and Chief Executive Officer of Global Policy Insights (GPI) – a centrist thinktank focused on Governance, International Political Economy, International Security Studies and Sustainability, based out of New Delhi, New York, and London. He is also the Co-Founder of EnviPol, an environmental consulting firm based out of New Delhi. He is the Co-Director of the Global Policy, Diplomacy, and Sustainability Fellowship and serves as a Co-Chair on various international affairs forums such as the QUAD Security Forum. He serves on the advisory board of the Kyiv School of Diplomatic Arts and as the Senior Expert Editor, International Political Economy and Governance at Defence and Intelligence, Norway. Arpit holds a Master of Public Administration degree from Cornell University.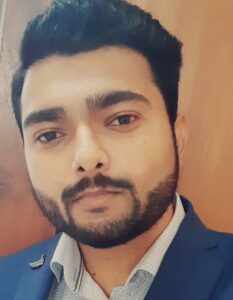 Abhinandan Khajuria is an engineering graduate from the National Institute of Technology, Srinagar. He is a Global Policy, Diplomacy, and Sustainability (GPODS) Fellow. He regularly writes for a digital media publication called Youth Ink. His interests lie in Technology Policy, E-Governance, and Sustainability.