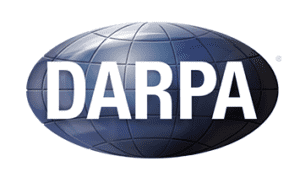 Edinburgh, 20 May 2022. – The Defense Advanced Research Projects Agency (DARPA) is launching the Ouija program to provide new insights into high-frequency (HF) radio wave propagation in the ionosphere with the help of sensors on low-orbiting satellites. 
HF radio transmissions are important to military systems across all domains including space, air, ground, and maritime. Ouija spans from the upper edges of the atmosphere to the lower regions of space. The program aims to quantify the HF noise environment and improve characterization of the ionosphere to support warfighter capabilities, said DARPA.
The program comprises two technical areas: the first will develop, qualify, launch, and operate small satellites equipped with scientific instrumentation. The scientific payload will utilize both direct and indirect sampling to measure electron density with the help of navigation satellites.
The second technical area will be the development of assimilative models of electron density from a satellite in very low Earth orbit (200-300 km above Earth). The models will then be fed into a software and validated with data measured on-orbit. The aim is to improve the integrity of current assimilative models by combining high resolution measurements with low latency updates.