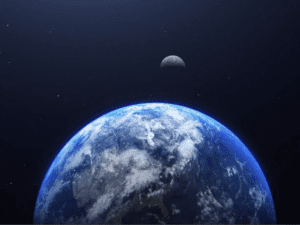 Edinburgh, 12 May 2022. – The Republic of Colombia signed the Artemis Accords at NASA Headquarters where Vice President and Foreign Minister Marta Lucía Ramírez signed the agreement on behalf of the country. The countries also celebrate the 200th anniversary of the US–Colombia diplomatic relations.
Colombia is the 19th country and the third Latin American country to join the Accords after Brazil and Mexico. The Artemis Accords is a set of shared principles based on the Outer Space Treaty of 1967, guiding space exploration. The national cooperation includes participants of NASA's Artemis program and creates a safe and transparent environment facilitating exploration, science, and commercial activities. 
The Accords reinforce the commitment by the United States and participating nations to the Registration Convention and the Rescue and Return Agreement. All nations who sign the agreement follow best practices and norms of responsible behavior including the public release of scientific data.
NASA continues to work with its international partners to establish a safe, peaceful, and prosperous future in space, the agency said. Each country joining adds new capabilities to the program ensuring that humanity can benefit from future space exploration and discoveries.