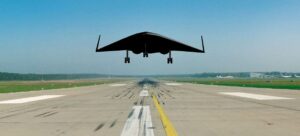 Edinburgh, 4 April 2022. – Polaris has secured a pre-series-A investment from the newly created Polaris Space Ventures (PSV) investment company, Polaris said. The investment enables the firm to increase the number of employees, as well as enlarge company facilities, and to prepare for rapid upscaling. 
PSV was founded last year under the leadership of New Space entrepreneur Matthias Spott, and his partners Steffen Herfurth and Diederik Kelder. The company aims to invest in early-stage New Space companies and to proactively support the future space transportation ecosystem. This includes spaceplanes and their related ground- and space infrastructures, core technologies and applications. It also comprises those startups that will potentially become customers of reusable spaceplane services.
The pre-series-A investment kick-starts the fundraising for Polaris' series-A round to be closed by end of June.