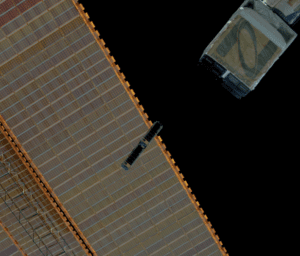 Edinburgh, 1 April 2022. – The Portuguese Space Agency has just celebrated its third anniversary of existence. The agency is proud that it remained faithful to "making sure that Space can, and does, contribute to the Portuguese population's economic growth and social well-being."
The Agency has been trying to adapt the Portuguese strategy for Space, improve its content and translate it into programmatic challenges. It doubled its ESA contribution and embraced Agenda 2025. It also adopted the Matosinhos Manifesto, a commitment to focus on three Accelerators to solve today's biggest challenges regarding space.
The Agency also worked to boost industrial and scientific relations at the Southern European Observatory and to benefit from the European Space Programme. As a result, Portugal became one of the five founding members of the SKA Observatory radio telescope.
The Agency has tackled several challenges over the past three years. Less than a year after the creation of the Agency, the Covid pandemic forced them to operate remotely. Nonetheless, the organization wants to show that the Portuguese space sector can evolve and continuously thrive if people work together.
Spacewatch Global contributes to Portugal's space ambitions by supporting the International Space University's Space Studies Program (SSP) in the country as a media partner. The SSP is a curriculum designed for those wishing to broaden their knowledge and understanding of space.
Join us on 12th April when Ricardo Conde, President of the Portuguese Space Agency, will be our Space Café guest to find out more.