by Jose Salgado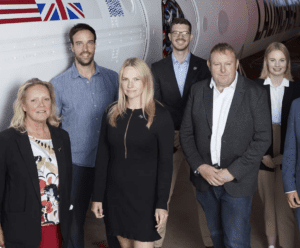 A new €1 billion fund called "Cassini" was announced at the last European Space Conference, this fund will help to boost start-ups and space innovation, including supporting the plans for a more comprehensive strategy on developing European space launch vehicles.
While some of that funding will probably go to the German, British and Spanish companies that are leading the new micro-launchers industry, Europe also needs to address the importance of new launching sites. Currently, the only active European spaceport is in Kourou, where ESA invested €2 billion in developing the ground facilities and building special infrastructure for the Ariane, Soyuz, and Vega launchers.
While Kourou's spaceport is in an ideal location for a wide range of missions, it is also about 6,000 km away from continental Europe. This and other geopolitical factors contributed to the recent development of new spaceports throughout Europe.
Spaceport Cornwall is one of those examples. Using the current infrastructure of Cornwall Airport Newquay and funding from the Cornwall Council (£12 million) and the UK Space Agency (£7.35 million). This spaceport owned by the Cornwall Council is getting ready for the first European horizontal launch, likely to happen on the second half of 2022, thanks to the exclusive agreement they have with Virgin Orbit for all their European launches.
In addition to the agreement with Virgin Orbit, Spaceport Cornwall is also working closely with D-Orbit to establish a satellite assembly, integration, and testing facility. There is a huge business park surrounding the spaceport and the goal is to create a cluster of space companies. According to Ross Hulbert, Business Development Manager, "demand from SMEs, corporates, and academic institutions to have a presence at Cornwall, has been considerable and has prompted early discussions regarding the next phase of on-site development."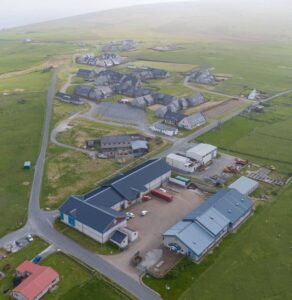 Meanwhile, in the most northerly of the Shetland Islands, another spaceport is working to position itself as the main launching path facility for access to high inclination LEO in Europe. Companies like HyImpulse, ABL, and Skyrora are already planning to launch from SaxaVord Spaceport starting in 2022
Besides being located on a remote island with easy access, SaxaVord offers good vertical launch conditions and direct access to a number of high inclination LEO. It is also a fully privately owned and operated spaceport that received a major investment from Danish billionaire Anders Holch.
"Our primary focus is on offering orbital and sub-orbital launch activities. Based on this, we aim to expand our offerings along the space sector value chain. Ultimately, we want the launcher operators and SaxaVord to jointly offer end-to-end facilities and services for satellite operators. This includes ground station facilities for data, communication from and with satellites, and facilities and services for satellite navigation", concludes Robin Huber, Business Development Manager at SaxaVord.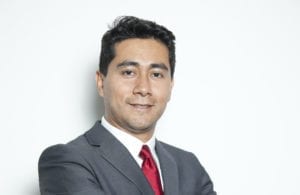 Jose Salgado is a Space Commercialization specialist and founder of Unite Space.