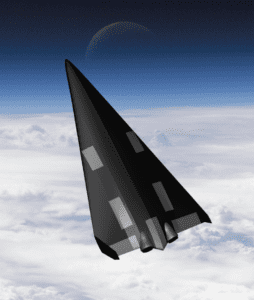 Edinburgh, 18 March 2022. – The German Bundeswehr (Federal Defense) has awarded Polaris a contract to build and flight-test a scaled demonstrator of its Aurora space launch and hypersonic system, Polaris reported.
The vehicle is a downscaled version of the future spaceplane powered by a reusable liquid-fuel rocket engine. The demonstrator also has turbojet engines for take-off and cruise flight and will be the largest vehicle built by Polaris. The first flights are planned for the end of 2022.
The test flights will validate core technologies and operational procedures for the spaceplane, the company said. These include rocket engine and cryogenic systems operation in flight, take-off and landing, and automated flight and vehicle control. Vehicle turnaround and maintenance processes will also be tested.
Aurora, a horizontal launch vehicle, will be a reusable multipurpose spaceplane with aircraft-like take-off and landing capabilities. It will conduct satellite launches, suborbital and hypersonic flights, human spaceflight and transport orbital cargo. The spaceplane will also be used for European and allied defense activities.