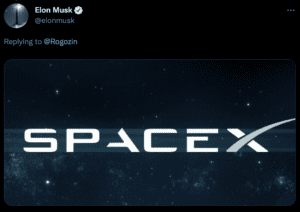 Edinburgh, 28 February 2022. – Elon Musk confirmed that SpaceX would get involved if the ISS fell out of orbit and came crashing down to Earth. Russian space chief, Dmitry Rogozin, said that they would not save the ISS from an uncontrolled de-orbit due to new US sanctions against the country.
President Joe Biden said that their additional strong sanctions towards Russia will degrade the country's aerospace industry and space program.
Rogozin said that as the 500-ton station did not fly over Russia, the country was safe unlike the United States, Europe, China or India. Currently, ESA astronaut Matthias Maurer is onboard the ISS along with Russian cosmonauts Pyotr Dubrov and Anton Shkaplerov. NASA's Mark Vande Hei, Kayla Barron, Thomas Marshburn and Raja Chari are also serving on the space station.
NASA, ESA, Canada and Japan continue to work with Roscosmos to maintain continuous operations of the space station. Rogozin, however, said the sanctions introduced by the US could have severe consequences with regards to the ISS.