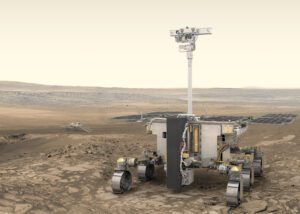 Edinburgh / Moscow / Helsinki, 28th February 2022. – Russian space agency, Roscosmos, has suspended launch operations from Europe's Spaceport in Kourou, French Guiana, and is recalling its technical personnel as a response to EU sanctions towards Russia.
Thierry Breton, European Commissioner for Space, stated that the decision had no consequences "on the continuity and quality of the Galileo and Copernicus services." He also reassured that the decision did not put the development of the second generation of these projects at risk. Breton said that they were ready to protect these infrastructures in cooperation with the EU Member States if they had to. The development of Ariane 6 and VegaC are going ahead as planned, Breton claimed.
Meanwhile, ESA continues to work with Russia on the ISS and ExoMars programs but monitoring the situation, Josef Aschbacher, ESA's Director General said. ExoMars 2022 incorporates a Roscosmos-made lander, and is scheduled to launch from Baikonur cosmodrome in September this year.
I am sad & worried as the aggression continues to worsen in #Ukraine. With @ESA Member States, we will take any decisions needed. But for now, support for our missions & colleagues continues until further notice.https://t.co/m7uxmLX98i https://t.co/1s2X6CTbcd

— Josef Aschbacher (@AschbacherJosef) February 25, 2022