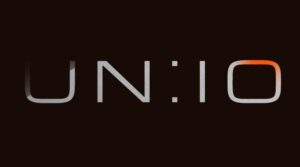 Edinburgh /Berlin, 14 December 2021. – UN:IO consortium members will conduct a feasibility study to create a sovereign communications network for Europe by 2025, the company announced. 
The European Commission funded the project with €1.4M. The consortium comprises 14 NewSpace companies led by satellite manufacturer Reflex Aerospace, launch provider Isar Aerospace and laser specialist Mynaric.
The communications network will consist of over 400 laser-linked satellites, various ground stations and control centres. The network will enable fast internet connection, autonomous mobility at sea, on ground and in the air. It will also allow the exchange of information between technical installations and support for military and humanitarian actions among others.
The study must meet sustainability criteria for the EU's "Green Deal". It should also build the technical bridge to protect the network against cyber-attacks by quantum encryption. In six months, the consortium will present its solutions to the EU, as required by the terms of the funding. At the same time, they are already building the hardware structure, financed from the consortium's own resources. The first demonstrator is planned for 2023. 
More to read here: https://www.unio.global/