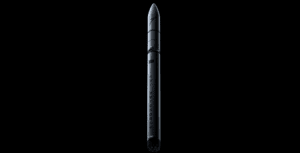 Edinburgh / Munich, 14 December 2021. – Launch service provider Isar Aerospace and the German Space Agency at DLR have announced they selected the institutional payloads for Spectrum's first flight. The rocket launch is planned for the end of 2022 as part of the microlauncher competition. 
Five institutions from Germany, Norway, and Slovenia with a total of seven small satellites won the Announcement of Opportunity. The payloads will be used to demonstrate various technologies in space including communication and weather data measurement. This is the first time that the German government entrusts a private company with the deployment of institutional payloads.
The microlauncher program is part of DLR's and ESA's endeavour to  commercialize European spaceflight. Isar won the first round of the competition earlier this year and received €11M to launch institutional payloads on the first two flights. 
The small satellites have a total weight of about 100 kg and will be deployed into polar orbit from Andøya in Norway. Rideshare launch company, Exolaunch, will provide Isar with integration services and their small satellite deployer "EXOpod", to deploy the satellites. Small satellite platform provider, ISISPACE, will grant an extra deployer, a deployment command sequencer and integration services for Spectrum's first flight.