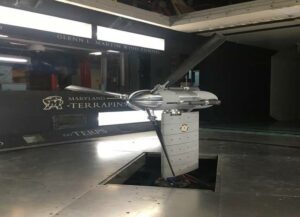 Edinburgh, 11 August 2021. – NASA, conjoined with the U.S. Army and Navy, continues backing university research into future technologies for helicopters and other vertical lift aircraft.
NASA has designated academic teams as Vertical Lift Research Centers of Excellence (VLRCOE). The teams are led by colleges in Pennsylvania, Georgia, and Maryland. The aim is "to train the next generation of vertical lift engineers," said Susan Gorton, manager of NASA's Revolutionary Vertical Lift Technology project.
The teams were assigned tasks that cover research areas supporting NASA's mission in Advanced Air Mobility (AAM)," Gorton said. The college-led teams will conduct long-term research that will benefit both the military aviation community and the broader vertical lift industry.
NASA's AAM is designed to help safely develop a sustainable air transportation system moving people and cargo using innovative vehicles. Vertical lift vehicles provide new air travel options as they have the capability to take off and land from any spot and also to hover in place.
First awarded in 2011, the VLRCOE assignments are competed every five years under a Broad Agency Announcement and are administered by the Army Contracting Command.