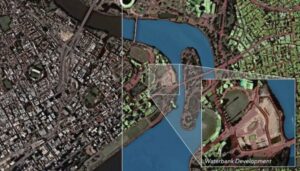 Edinburgh, 12 August 2021. – Rocket Lab's next Electron rocket launch is the first of three dedicated missions for global monitoring provider BlackSky. Mission 'Love At First Insight' represents the company's fastest launch turnarounds to date, along with the two other missions to come, the company said.
The mission is part of a multi-launch agreement signed earlier this year between Rocket Lab and Spaceflight.
According to this agreement, Spaceflight's customer, BlackSky, will be provided integration and mission management services.
The mission will deploy the BlackSky constellation's eighth and ninth satellites. Another four Gen-2 smallsats are to be launched during the two additional missions. These two high-resolution, multi-spectral smallsats will be delivered to low Earth orbit. The expanded network will enable real-time geospatial intelligence and monitoring services. This combined with BlackSky's artificial intelligence software will deliver analytics and insights to various industries including transportation, infrastructure, and defence, the company said.
The 'Love At First Insight' launch is going to be Rocket Lab's 107th satellites launch, will be the 22nd Electron launch overall and their fifth mission of 2021. Lift-off is scheduled from late August through September from Launch Complex 1 on New Zealand's Mahia Peninsula.