by Raphael Roettgen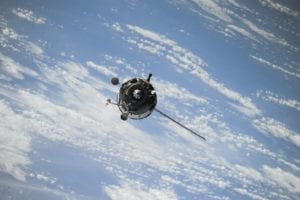 May 2021 saw over US$600 million raised in private fundraising for space-related companies.
More than two-thirds of this amount comes from the announcement of another SPAC merger, this time with quantum key distribution company ArQit (as before, this amount assumes cash in trust, PIPE, no redemptions/repayments, and is before fees).
Close to home, E2MC Ventures was happy to participate in Pangea Aerospace's round.
Reminder: if you are following the new space sector and are looking for a concise introduction to its trends, main business activities, and possible outlook (and if you happen to speak German!) you may be interested in the new book I recently published with Spacewatch.Global – you can check it out here.
Company
US$m
Country
Subsector
Investors
ArQit
416.0

(SPAC)

UK
Other (quantum key distribution)
VirginOrbit, Sumitomo, Heritage Group

Firefly Aerospace
75.0
U.S.
Launch
Astera Institute, Canon Ball, DADA Holdings, Raven Ventures Australia, SMS Capital Management, XBTO Group

CAS Space
31.0
China
Launch / spacecraft components

Yuexiu Financial Holdings, CPE Funds Management, China V Fund, others

Axelspace
23.6
Japan
Remote sensing
31Ventures, Japan Post Investment, Kyocera, Mitsubishi UFJ Capital, SPARX Innovation for the Future, Sumitomo Mitsui Trust Investment

Ramon Space
17.5
U.S. / Israel
Spacecraft components (computing systems)

Deep Insight, Grove Ventures, StageOne Ventures, UMC Capital, WorldQuant Ventures LLC

Agnikul
11.0
India
Launch
Aarti Ramamurthy, Abhishek Singhania, Anand Mahindra, Anicut Angel Fund, Artha India Ventures, Balaji Srinivasan, BEENEXT, Globevestor, LetsVenture, LionRock Capital, Mayfield Fund, Naval Ravikant, Nithin Kamath, Pi Ventures, Speciale Invest, Sriram Krishnan

Skyroot
11.0
India
Launch
Anil Chalamalasetty, Graph Ventures, Mahesh Kolli, Mukesh Bansal, Neeraj Arora, Solar Group, Sutton Capital, Vedanshu Investments, WorldQuant Ventures LLC

Quasar Satellite Technologies
9.3
Australia
Satcomm (equipment)
The Office of the NSW Chief Scientist & Engineer and CSIRO, along with partners Main Sequence, Vocus, Saber Astronautics, Fleet Space Technologies and Clearbox Systems

Maritime Launch Services
8.7
Canada
Other (spaceport)

PowerOne Capital Markets

Roofr
4.3
U.S.
Remote sensing – downstream (roofing)

Avidbank, Bullpen Capital, Crosslink Capital
Pangea Aerospace
3.7
U.S.
Launch / spacecraft components

CDTI, Dozen Investments, E2MC Ventures, Inveready, Primo Ventures

Alba Orbital
3.4
UK
Spacecraft components (satellites)

James Park, Liquid 2 Ventures, Metaplanet Holdings, Soma Capital, Uncommon Denominator, Y Combinator, Zillionize

Latitudo40
0.1
Italy
Remote sensing – downstream (smart cities, agtech)

CRiF, Fondazione Golinelli
Venture Orbital Systems

0.1
France
Launch
Région Grand Est
Bountiful
N/A
U.S.
Remote sensing – downstream (agtech)

2.12 Angels
Dawn Aerospace
N/A
New Zealand / Netherlands

Launch / spacecraft components

Movac
DDK Positioning
N/A
UK
GNSS
Iridium
Horizon Technologies
N/A
UK
Remote sensing (maritime)

Maven Capital Partners, Virgin Money
Stratodyne
N/A
U.S.
Remote sensing (stratosph. blimps)

Alchemist Accelerator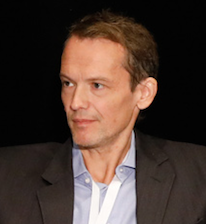 Raphael Roettgen provides financial advice to and invests proprietary capital in space companies as a managing director and founder of E2MC. He also advises institutional investors and governments on space. Previously, Raphael has held senior roles at global investment banks and hedge funds and was also a fintech entrepreneur in Brazil. He holds degrees in finance from Wharton, machine learning from PUC-Rio and space studies from the International Space University, as well as the CFA and FRM charters.