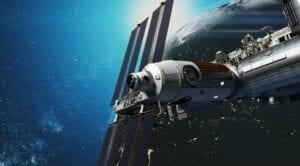 Paris, 3 June 2021. – Axiom Space signed up for three additional private crew missions to the International Space Station (ISS) with SpaceX, the company said.
The missions – Ax-2, 3, and 4 – will take place on a SpaceX Dragon until 2023, Axiom said.
The landmark agreement between the two companies and "industry leaders in human spaceflight" ensures the nascent commercial human spaceflight market's growth will subsist, Axiom said.
Axiom's first private mission, Ax-1, has already been approved by NASA and is scheduled for launch to the ISS no earlier than January 2022, also aboard a SpaceX Dragon.