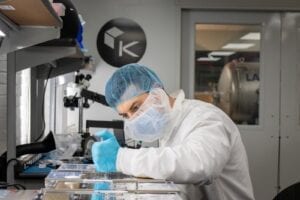 Paris, 10 June 2021. – Kepler Communications raised $60 million to fund its satellite communications network, the company said. This Series B fundraising round was led by Tribe Capital and includes participation from existing investors like IA Ventures and Costanoa Ventures and new investors like Canaan Partners.
The Series B brings the total funding raised to date by Kepler to over $90 million, Kepler said. Kepler develops a Low Earth Orbit (LEO) satellite communication network to provide "Internet outside of Earth for the booming space economy".  Kepler's satellites are 1/10th the size and cost of alternatives, the company says.
Kepler's network today provides the capacity to the Maritime, Aviation, and Government markets and will soon extend coverage outside of Earth for applications like Earth Observation and Space Tourism.
Kepler also announced plans to establish a presence in the U.S. A U.S.-based entity and office will be created with immediate hires in sales, marketing, and engineering, the company said.