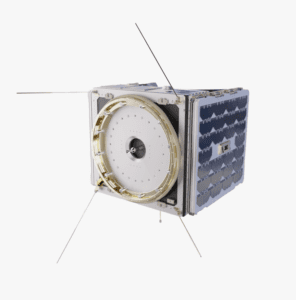 Paris, 25 May 2021. – NanoAvionics has ambitious goals: the smallsat bus manufacturer and mission integrator expands its U.S. manufacturing facilities in the U.S. and aims at taking "30 percent of the US market share in nano-/microsatellite manufacturing and mission provision services", the company said.
NanoAvionics existing facility Columbia will be used to produce "high-quantities of nano- and microsatellite buses, for both single and constellation missions", the company said.
By using a mass production approach, similar to the principle of the automotive industry, NanoAvionics claims to be capable of manufacturing "hundreds of identical small satellites within a relatively short time frame of 6-10 months – ideal for satellite constellations".
NanoAvionics intends to hire around 100 people by the end of 2022, it said, about half of those for the Columbia hub. It wants to "further grow the portfolio and expand into other locations across the USA". The company has already tested the first satellites at the facilities for its U.S. customers missions, it says.
NanoAvionics is based in five locations across the USA, UK and Lithuania.