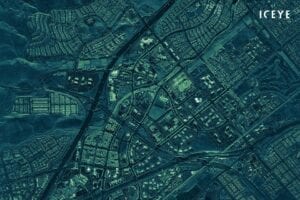 Paris, 16 April 2021. – The Earth monitoring startup ICEYE opens a production facility in Irvine, California, to better serve U.S. customers ad set the pace for further growth, the company said.
The U.S. site will host the production of multiple spacecraft "simultaneously" and contain a research and development lab, offices, and a customer engagement space, ICEYE said.
It will also host a Mission Operations Center for monitoring and operating U.S. licensed spacecraft.
ICEYE US is hiring talents in spacecraft engineering, assembly, integration and testing, project management, software development, ground services, sales, and customer service, the company said; it expects to have offices on the U.S. east and west coasts by mid-2021.