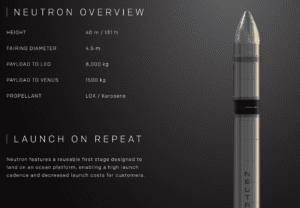 Luxembourg, 2 March 2021. – Going public: The space data company Spire Global and the launch company Rocket Lab both go public through a merger with a different Special Purpose Acquisition Company (SPAC), the companies said.
Spire Global has entered into a merger agreement with the SPAC NavSight Holdings, resulting in Spire becoming a publicly listed company, the San Francisco-based company said.
The transaction values the combined company at $1.6 billion, providing it with up to $475 million in expected gross proceeds, the company said.
Spire, which was founded ten years ago, collects space-based data through its constellation of over 100 satellites and delivers subscription-based data, insights, and predictive analytics to global customers across a range of industries, including maritime, aviation, weather, and climate.
The launch company Rocket Lab also revealed details about its stock exchange listing.
Rocket Lab will become a publicly-traded company through a merger with the SPAC Vector Acquisition Corporation. The combination values Rocket Lab at an enterprise value of $4.1 billion, the company said.
Rocket Lab forecasts more than $1 billion in revenue in 2026.
The transaction will help Rocket Lab fund the development of a new reusable launch vehicle called Neutron, the company said, "with an 8-ton payload lift capacity tailored for mega constellations, deep space missions and human spaceflight".
"Neutron will be able to lift more than 90% of all satellites forecast to launch through 2029 and introduce highly disruptive lower costs to the high-growth constellation market by leveraging Electron's heritage, launch sites and architecture."
Rocket Lab said it is "assessing locations across America to establish a new state-of-the-art factory to support large-scale Neutron manufacturing, adding hundreds of jobs to the Rocket Lab team".
The proceeds from the transaction are also expected "to fund organic and inorganic growth in the space systems market and support expansion into space applications enabling Rocket Lab to deliver data and services from space", it said.